Ever Wondered How Much POCKET MONEY Does Mukesh Ambani Give To His Sons?
It is only the matter of time, sometimes weeks, some other times, it is months, but all a while pocket money is a must and should necessity for all kinds of youngsters. In an ordinary life, the struggles we undergo to get a pretty considerable hike in pocket money are beyond words. Moreover, even an increase in tens and hundreds is nothing unnoticeable.
We may end up getting a thousand or some hundreds of rupees as pocket money from our parents, immense struggles included. But, how about the pocket money of Akash Ambani or Anant Ambani, sons of Mukesh Dhirubhai Ambani?
Earning more than Rs 11,000 crores per day, Mukesh Ambani is currently the richest man in India and his home, Antilia, which is located in Mumbai, is the second most expensive house in the world, worth 11000 crores. Every kind of comfort is available in this house. This house has a swimming pool, a temple, a cinema house, a gym, a helipad for landing helicopters, all these things are available.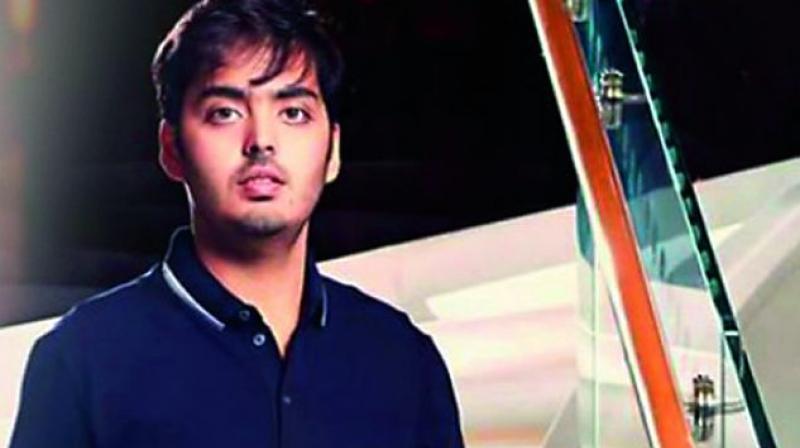 For a man of such an immense stature, let us start with the salaries of his driver, which is more than Rs 24 lakhs PA, allowances aren't included. And, almost 600 people are employed in his household, everybody is handsomely paid. As per the sources, Mukesh Ambani gives Rs 20 Lakhs to each of his sons, as the pocket money. Moreover, his eldest son and only daughter are into business, and we can't expect him giving any pocket money to them. The story is otherwise with Anant Ambani, it seems like he is one who will be paid.
Related Article: Household Workers In Mukesh Ambani's 'Antilia' House Gets More Salary Than An Engineer And MBA