This Golden Retriever Is The Foster Mom Of A White Deaf Kitten That Has Thumbs
2 years ago, a 3-week old white kitten with thumbs was abandoned at a vet's office. Sadly, the poor kitten was deaf.
The husband of Kim Downie, the current owner of the cat, worked at the hospital, and he fell in love with the tiny kitten.
The couple decided to adopt him and named him Skywalker.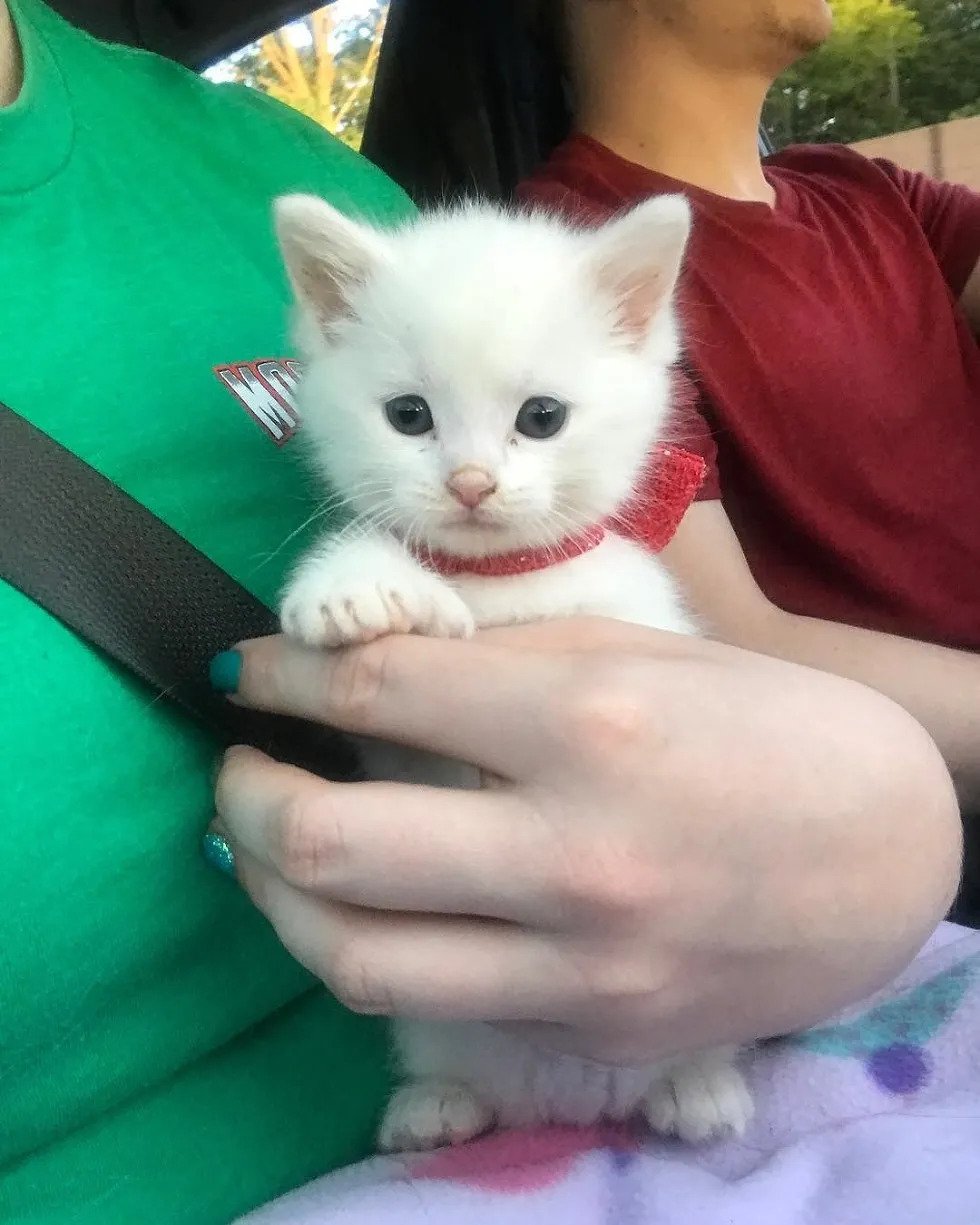 Before adopting little Skywalker, the couple already had 2 pets. A black cat named Vader, and a Golden Retriever named Mojito.
It is clear that the couple loves Star Wars.
At first, Vader avoided little Skywalker. But Mojito, ooh boy, Mojito started to lick little Skywalker after he walked into their house.
Luckily, the small kitten was not afraid of its worst enemy.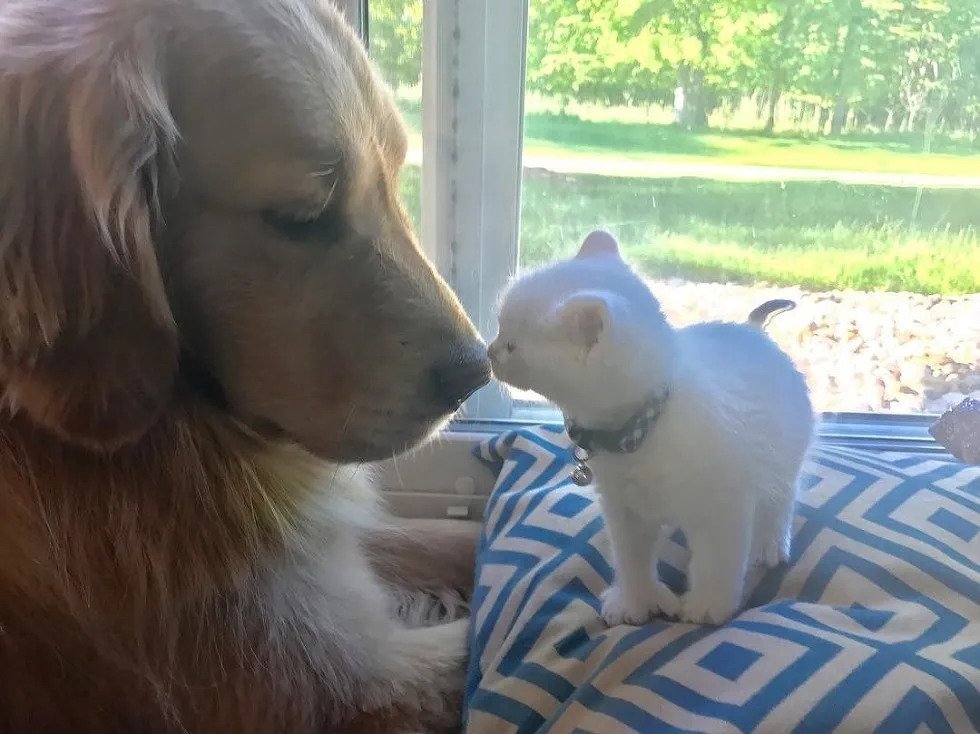 The pooch has been known for loving cats. Since Mojito was a puppy, she and Vader cuddled a lot, and now, Mojito just got someone to cuddle with again.
Mojito treats Skywalker like he is one of her puppies, the pooch constantly licks him and loves to cuddle with him.
In case you didn't know, Mojito is a Therapy dog, and she knows how to take care of other people and animals that need help.
During an interview with Love Meow, Kim Downie, the owner of Mojito, said, "I do think sometimes he thinks she's his mommy. Mojito is very loving. She's a therapy dog and absolutely loves doing her visits. Skywalker is just super goofy."
Little Skywalker is no longer little now, but even after 2 years, Mojito still loves to cuddle and show love to her little Skywalker.
The 2 loves to spend time together and they usually chase each other around the house.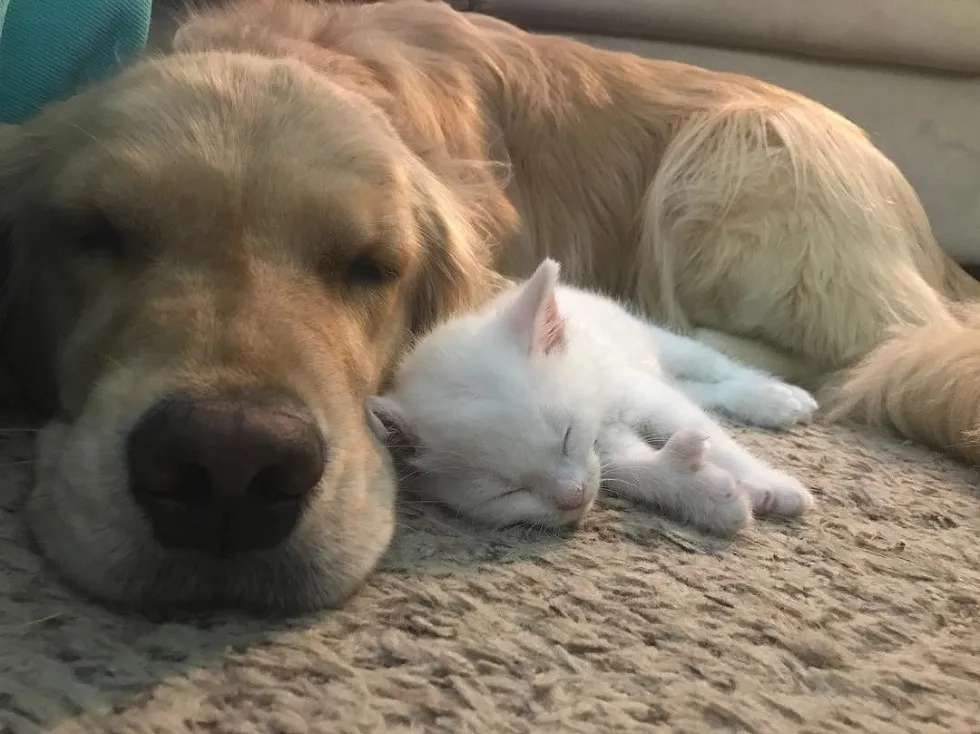 The 2 also loves to take naps together.
Downie shares images and videos of Mojito, Vader, and Skywalker on her official Instagram account.
Thanks for taking care of our little Skywalker, Mojito!