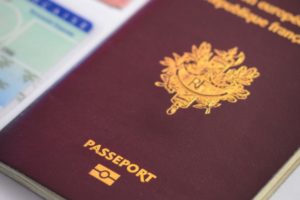 Immigrant Frontline Workers in France Will Get Citizenship As A Thank You For Their Service Amidst Pandemic
France is rewarding hundreds of frontline immigrant workers with citizenship as a thank you for their continuous service during this coronavirus pandemic.
The country said their act is an appreciation act to essential staff that continued their work through the coronavirus pandemic despite having no PR status.
French Junior Minister for Citizenship Marlene Schiappa's office released a statement about the kind act.
The statement reads:
Health care workers, cleaning professionals, childcare workers and store clerks…They have proved their commitment to the nation. It is now up to the Republic to take a step toward them.
Over 700 people will be fast-tracked and will be given citizenship, not only that, all benefits will be given to them too.
Thousands of applications have been on hold since the pandemic.
But authorities have no recruited regional officials in order to help accelerate the approval process.
Earlier this year, the government said that it is essential to honor the people that sacrifice their lives during this health crisis.
Ms. Schiappa said:
Some foreign people have mobilised and are particularly exposed to fight against the Covid-19 epidemic. They have actively participated in the national effort, with dedication and courage.
In order to apply for French Citizenship, people have to live in the country for 5 straight years and need to have a stable income.
They also have to show that they have become one with the French society.
Such an amazing act by the French government.
What are your thoughts about their amazing act? Let us know what you think about their actions by leaving a comment in the comments section below!