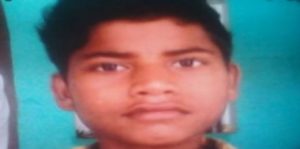 14-Year-Old Son Of Grocery Shop Owner Found Dead Near Canal In Uttar Pradesh After Being Kidnapped
Gorakhpur, Uttar Pradesh: The body of Mahajan Gupta's 14-year-old son has been recovered after it was found near a canal on the evening of Monday.
Mahajan Gupta is a grocery shop and paan shop owner.
His son was kidnapped from the Pipraich area on Sunday, said the authorities.
On Sunday afternoon, the family of Gupta got to know that their son had been kidnapped.
Later that day, their family also received a ransom call.
Gupta said that they reported the incident right away to the police after they got the ransom call from the kidnappers.
Gupta added:
After taking lunch on Sunday afternoon, my son had gone outside to play. In the evening I received a phone call from an unknown number and the person on the line asked me to pay a ransom of Rs 1 crore for my son.
SSP Sunil Kumar Gupta of the Gorakhpur Police Department said that the police arrested the kidnappers on the day of the incident.
Upon investigating and during interrogation, the kidnappers admitted the crime and said that they killed the 14-year-old boy after kidnapping him.
The kidnappers then told the police where they threw the body.
After getting the information, the police recovered the body of the boy.
The local police, a special team from the Crime Branch, and the STF were brought in to solve the matter, said SSP Gupta.