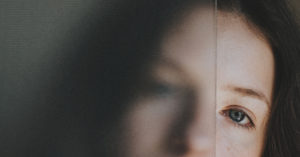 40-Year-Old Man Kidnapped And Raped 2-Year-Old Girl In India
Bareilly, India: A 40-year-old man from Bareilly, Uttar Pradesh, lured a 2-year-old girl, kidnapped her, and raped her.
40-year-old Yadaram Sahu raped the girl and was arrested by the authorities afterwards.
Preliminary investigations revealed that the 2-year-old girl was playing outside her house when the 40-year-old lured her.
The man lured the girl on the pretext of giving her eatables.
When the parents of the girl found out that their daughter was lured by the man, they ran to the house of the 40-year-old.
The parents of the girl found the girl inside the house of Yadaram Sahu.
According to the police, the girl was bleeding when her family members reached the house.
Yadaram Sahu managed to escape the scene after raping the 2-year-old girl.
The girl was rushed to a nearby hospital and underwent a medical examination.
An FIR was registered against 40-year-old Yadaram Sahu.
The police arrested him later that day, after a police team was formed.
An investigation has been launched for the rape case.