75-Year-Old Gujrati Woman Gives Birth To Premature 1lb Baby In India With The Help Of IVF
A 75-year-old Gujrati woman has given birth to a 1lb baby in India with the help of IVF.
Indian news agencies report that the woman went through in vitro fertilization in order to conceive the baby.
Due to her old age, the baby was born prematurely and weighed just one pound and eight ounces at the time of the birth.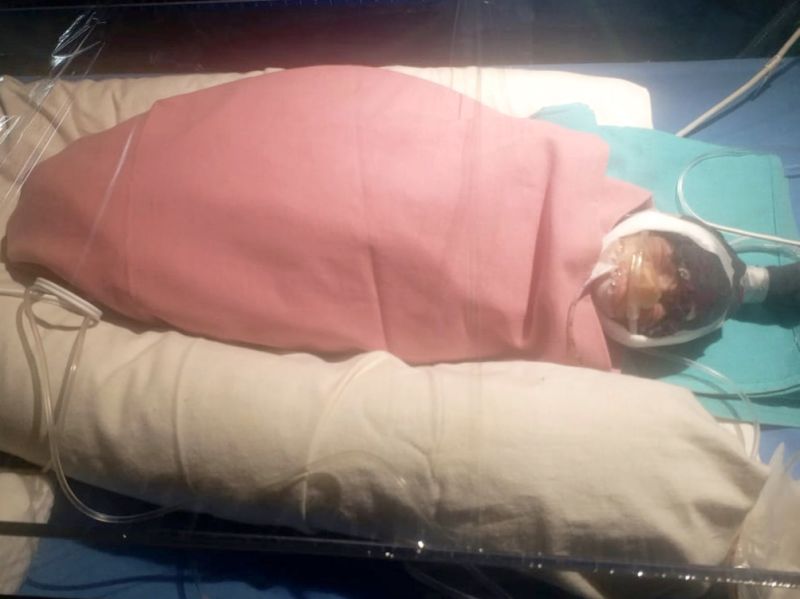 Prabha Devi, the 75-year-old woman, was only 30 weeks pregnant when she arrived at the Kinker Hospital in Rajasthan on Saturday evening.
The baby was initially placed into a ventilator machine after she was born, but now, the baby has been removed and is now in a stable condition.
According to reports, the couple was trying to conceive naturally for a number of years before they turned towards IVF.
The couple also adopted a child, but they wanted a child of their own.
Dr. Abhilasha Kinker, a gynecologist, and obstetrician delivered the baby at the Kinker Hospital in Gujarat, India.
Dr. Kinker said, " Prabha Devi had come to our hospital 4-5 days before the delivery. We conducted Doppler sonography and found there were complications in her pregnancy so we decided to deliver the child through cesarean section."
Dr. Kinker added, "She was ill and old and we couldn't take chances with her and the child's life. She had already carried the child for over six months which was very surprising for her age. If we had not delivered the baby, she might have died in the womb."
Talking about the age of the woman, Dr. Kinker said the woman couldn't provide any official documentation that would prove that she is 75-years-old.
However, Dr. Kinker did say that the woman was pretty old and had a hard time throughout the pregnancy period.
The Husband of Devi is 80-years-old, which can somehow prove that Devi is over 70-years-old.
Dr. Kinker said, "She told us her age but showed no proof. She looked between 72-75. Her husband told us he is 80… It was surprising for me. Her age was a factor and then she was ill. She has one collapsed lung so it was a very challenging operation."
Devi is currently in a stable condition and has been discharged from the hospital.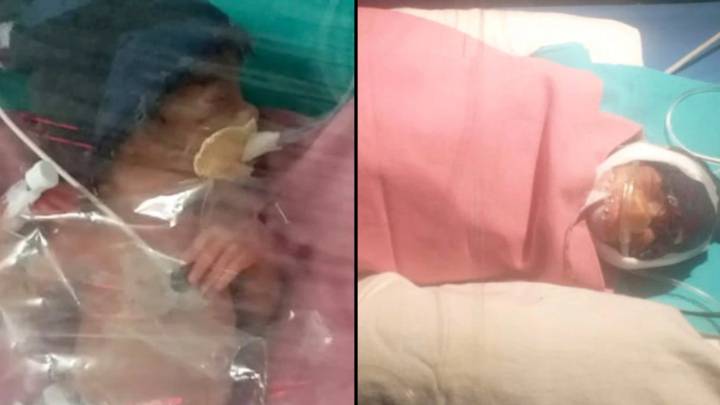 The baby, who hasn't been named yet, is still in the NICU (Neonatal Intensive Care Unit).
Dr. Kinker said the baby needs to be at least 3.3 pounds to be allowed to go home from the hospital.
Talking about the condition of the baby, Dr. Kinker said the baby is in a stable condition and is recovering fast.