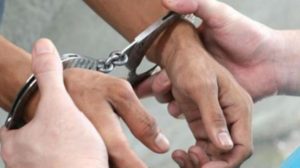 Dubai: A Pakistani And 2 Indians Arrested After Stealing 900 Juice Boxes
Police Report: 2 Indian nationals and a Pakistani national were arrested after they were caught stealing 900 juice boxes from a catering company in Dubai.
A 33-year-old Indian warehouse keeper, 31-year-old Indian transportation worker, and a 30-year-old Pakistani transportation worker faced their first trial at the Dubai Court of First Instance.
Officials said that the 3 men stole goods that are worth $6,460 USD which is around 24,000 Dirhams. The embezzlements happened between April 2017 and May 2018.
The 3 men are being accused of abusing their posts to steal 9 delivery orders that had 100 boxes for each order.
The 33-year-old Indian warehouse keeper allowed the 2 men to keep the large quantity of boxes in the warehouse when they should have been deposited to the warehouse of the company.
The 3 men reportedly sold the juice boxes later on.
All 3 of them have been charged with criminal complicity, forgery, embezzlement, and use of forged e-documents.
A ruling will be announced on 15, April 2019.