Muslim Man Attacked In India For Uploading Picture Of Him Eating Beef On Facebook
Nagapattinam: A 24-year-old Muslim man was attacked by a group of people after he posted a picture of him eating beef on Facebook. Officials have arrested 4 men who are in their late 20s.
TK Rajasekaran, the District Superintendent of Police, ordered the local police to find and arrest the people who attacked the Muslim man.
The police then arrested Dinesh Kumar, MohanKumar, Agathian, and Ganeshkumar.
The 4 men are currently facing charges under the relevant sections of the Indian Penal Code, which includes an attempt to murder charges.
24-year-old Mohammed Faizan explained what happened, he said, "I went to Chennai to meet my relatives where I had beef soup. I posted the picture after I returned home."
Faizan said that he posted the picture on Facebook on Thursday and was attacked by a group of people just a couple of hours later.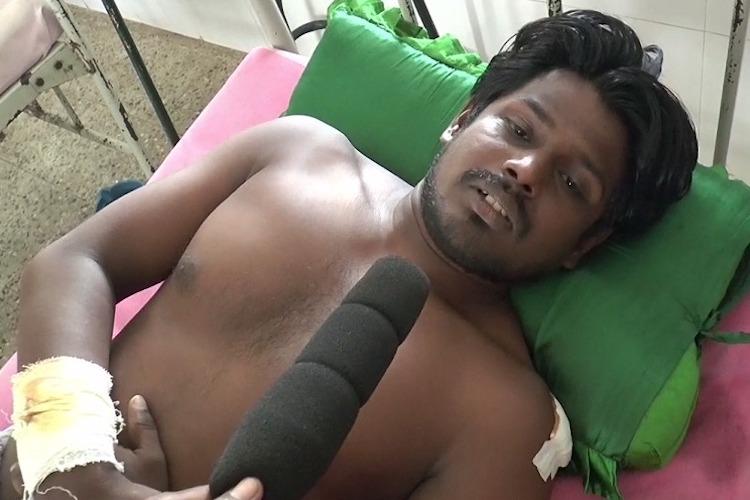 He added, "Five hours later, I was attacked by a group of people. They thrashed me and asked me if I would ever consume beef again."
Faizan also said that more than 20 people went to his house and asked him questions.
Officials added that he was beaten up by the group and was attacked with a knife.
Faizan said that he was saved by his neighbors.
The 24-year-old man was rushed to a hospital near the area after the incident, officials are yet to release the health condition of Faizan.
The relatives of Faizan claim that the Makkal Katchi, a right-wing Hindu group, attacked the 24-year-old.
After the incident went viral on social media, Twitter users showed their support for Faizan. Users started to tweet out #WeLoveBeef, #BeefForLife, and #Beef4Life last night.
Eat Beef, fight Hindutva fascism, don't let them dictate our food, Not in TN#SchezwanBeef #Beef4life pic.twitter.com/Gx4haswsy8

— புலி அரசன் (@PuliArason) July 12, 2019
Ummm amazing Sikkim beef #BeefForLife #WeLoveBeef pic.twitter.com/g3vv8WhiF6

— Pragmatic Patriot (@IndianBismarck) July 12, 2019
Chezhiyan, a member of the Hindu Munnani, a local group, said that a number of people in the area have been uploading pictures of themselves eating beef.
Cheziyan added, "Cow is our God. Despite that, many from Faizan's locality have been sharing posts on beef,"
The Hindu Munani group also registered a complaint against a man from the area for uploading a picture of him eating beef earlier this month, but the group claims that the police did not take any action.