Razor-Wielding Rooster Kills Indian Man After Attacking Him At Illegal Cockfight
Andhra Pradesh: Locals and authorities are now trying to crack down an illegal cockfighting event after a 55-year-old spectator was killed by a razor-wielding rooster.
55-year-old Saripalli Venkateswara Rao, the victim, bled to death after one of the roosters that were competing in the cruel tournament broke free from its handler and attacked the chest of the man.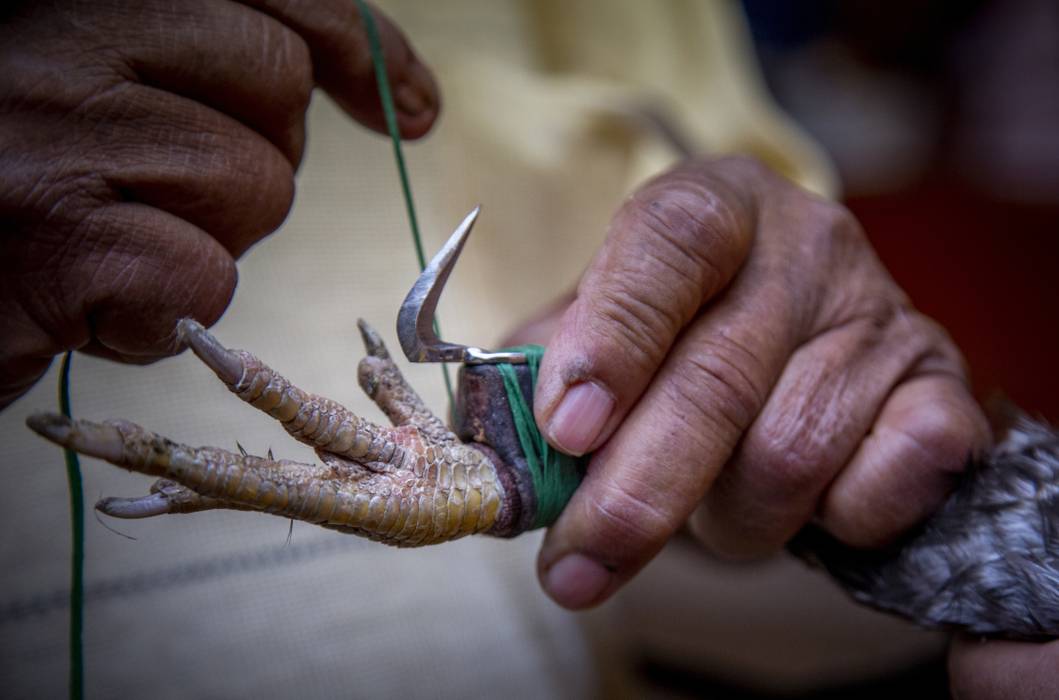 The rooster had sharp blades tied to its claws when it attacked the man.
The incident happened in Pragadavaram, a village in Andhra Pradesh.
It is reported that locals in the village and other neighboring areas are continuing the illegal practice of cockfighting.
The event brings in high gambling stakes.
Locals gamble on pit roosters that are trained to fight till death.
Most injuries that are sustained by humans come from blades that are tied to the limbs of the chickens.
Cockfighting is banned by the Supreme Court of India in part of the 1960 Prevention of Cruelty to Animals Act.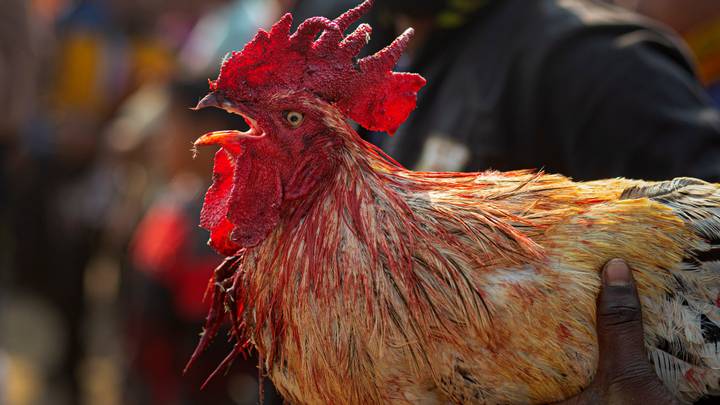 Rural Indians consider cockfighting as traditional celebrations for the annual Makar Sankranti, a Hindu festival.
According to reports, tents and temporary sheds were made in mango groves so the police won't see what's going on.
The local police said they destroyed a number of cockfighting arenas and arrested organizers of the banned sport in recent days.
Ravindranath Babu, the Superintendent of Police of the Krishna District, said his command filed cases against more than 50 cockfighting organizers.
SP Babu said, "Instead of indulging in illegal activities, people should celebrate the festival with joy and fervor."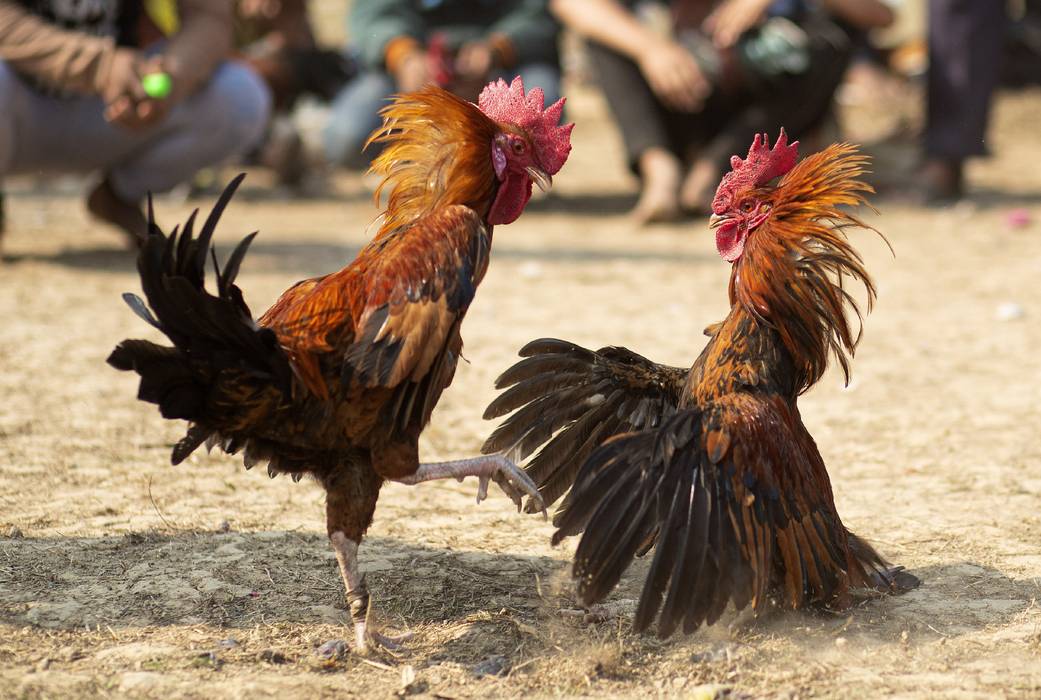 He added, "Sankranti is not a gambling festival."
The 55-year-old man was in the wrong place at the wrong time when the rooster kicked free after being placed in the ring.
The deadly rooster reportedly sliced the stomach of the 55-year-old man.
The man was rushed to a hospital, but the doctors failed to save him.
Several other injuries were reported from the event, but Saripalli Venkateswara Rao was the only person who passed away.