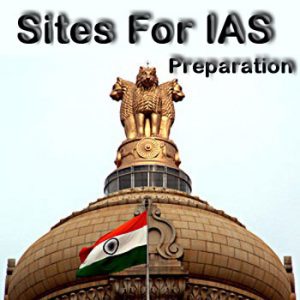 Excellent Learning Sites To Be Bookmarked For IAS Preparation
I think many of us always thinking about becoming something good at something, working at top most position like IAS (Indian Administrative Service) and of course those who fixed about this post, they work day and night, continuously to get selected! So, as a helping hand, I am sharing something very useful bunch of sites that will surely help you if you are getting ready for IAS examination.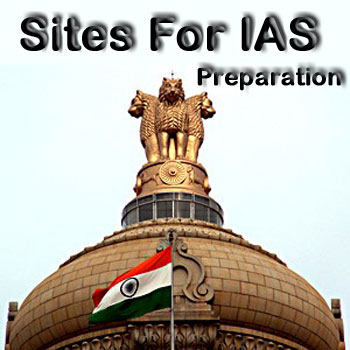 I have explained in short about following sites which will help you as a guide to clear the IAS exam if you used all of them Effectively:
As per my knowledge, students get hands on normal paper copy text books, get books from libraries, and few of them are using handheld e-books too, but the following sites are updated on daily basis and hence you are always updated with latest info:
1) Mrunal:
Sounds good from the name and it provides beneficial research study product for lots of competitors examinations and also offers the previous topper's meetings. There are numerous competitive tests stuff available for SSC, UPSC, IBPS. You can get access to various topper's blogs, preparation notes, etc.
2) Clear IAS:
This is next and most important site which provides information on various text books to be referenced for particular exams, expected cut-offs, solved question paper's answer keys and many more. You may also get simple Clear IAS android app on your android phone to get started on your device.
3) Jagran Josh:
This is "Educational Web Portal" started by Jagran Prakashan Limited(JPL) which possess less number of features as per others but still a good start to clearing your doubts, strategies & tips to solve problems on Banking exams, SSC, Engineering , MBA Entrance Tests etc. If you want simple interface and easy to start, then Jagran Josh is good option to consider.
4) GK Today:
GK, we know all it's "General Knowledge" and hence it's most important key aspect in clearing IAS examinations. All the IAS students should visit this site to get more knowledge and all the material is in e-magazine format where it is essential as a supplement to your research studies. If you want to increase your GK, then you must follow GK Today!
5) Civil Service India:
As from the name itself, CSI is an extensive UPSC Portal for your preparation of the civil services evaluation by the UPSC. You will get great number of consultants on IAS, IFS, IPS and other top level officers list.
6) UPSC Guides:
From the name we can get idea about the site, UPSC Guides provides, excellent guides & other stuff related to UPSC examinations. On this website you can get info on various topics, theories, problem solving tips and many more for IAS candidates & side by side for other examinations candidates.
7) IAS 100:
IAS 100 is really important, great kind of stuff included and I will recommend it to the students/candidates who are getting ready for IAS test. IAS 100 supplies IAS research study material, test curriculum, present day affairs etc. It also provides service of UPSC IAS Planner which will guide you numerous beneficial tips, strategies & short blogs.
8) TCYOnline:
This is somewhat different and outstanding website which will provide you everything about study materials, will offer online test. The content category of this website is really huge in list as it's already supplying 65+ test classifications to learn Management related study, Abroad study like TOEFL, GRE, etc.
Once you complete the registration procedure which is too free of cost, you are enrolled in TCY and you can log in to your account to get started with the tests.
Conclusion:
If you are soon approaching to IAS examination or getting ready for it, then you must bookmark all these sites and do use all of them as per their features. This will surely help as it will increase the knowledge and side by side you will become more productive too!