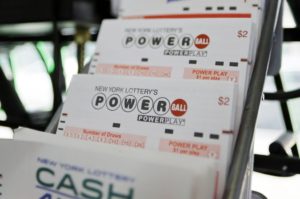 Man Wins $3.2 Million In Lottery After Using The Same Numbers For 35 Straight Years
If you want to talk about loyalty, you want to learn and hear it from a man in Maine, USA.
The man that we are talking about is so loyal that he ended up winning a lot of money after using the same numbers for 35 straight years.
Yes, the numbers are right and we checked them more than 2 times because we thought it was a typo too!
The man reportedly won a $3.2 million lottery jackpot after he used the same numbers for 35 years.
He was taking part in the TriState Megabucks drawing for 35 years.
Gregory McAllister, who is from Windsor, told the Maine Lottery Officials that he adopted his Tri-State Megabucks numbers when he was just 27.
He has been using them since his 27th birthday.
Ah man, 35 years straight? That's dedication and trust right there.
The numbers that Gregory used to win the lottery are 02-09-16-27-30. The Megaball was at 05.
Talking about his win, the man said that he could not believe that he had won.
He said that he feels great.
McAllister, who works as a bar manager at Sarah's Café in Wiscasset for the last 20 years, said that he has no plans on quitting his work.
He said that his work is just like his home and he loves the people that work with him.
However, the man said that he will be dropping some shifts to rest.
Well, I mean, I'd quit but I get it, sir, you are not a quitter.
What are your thoughts about his win? Let us know what you think about this by leaving a comment in the comments section below!