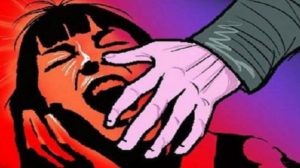 5-Year-Old Girl In Central Mumbai Kidnapped, Raped And Murdered
An unknown man kidnapped, raped, and murdered a 5-yeard-old girl in Central Mumbai, her dead body was found in Mahim. The police say that she was sexually assaulted before she got killed.
The family said that the girl was kidnapped from LJ Road in Mahim by 3 am in the morning when the family was asleep by the road.
Her father is a laborer, and when he woke up he saw that her daughter was missing and informed the local police right away.
The police found the dead body of the girl in a deserted place on the same road by 10 am.
After an autopsy was done in the JJ Hospital (a government hospital) they found that the 5-year-old girl was raped.
Vikram Deshmane the Deputy Commissioner of Police Zone –V said: "We have registered an offense of rape with murder and also added sections of the Protection of Children from Sexual Offences Act."
The police have created a special team to investigate the said crime and is hoping to arrest the criminal behind this horrible crime.