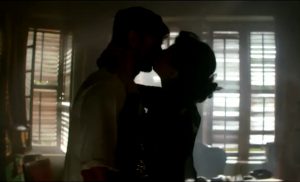 Sushant Singh Rajput's Longest Liplock In Detective Byomkesh Bakshi – Sushant, Swastika
Sushant Singh Rajput's upcoming 'Detective Byomkesh Bakshy' is out with its teaser.The teaser starts showing the fragments of burning Calcutta in 1943 with Japanese troops taking over the roads of the city. Sushant and Swastika will be seen sharing a lip-lock in the film. Sushant Singh Rajput's surprise kiss in 'Byomkesh Bakshy' to be Bollywood's longest kiss – Sushant gets caught unaware as director shoots shocked liplock, probably Bollywood's longest kiss ever!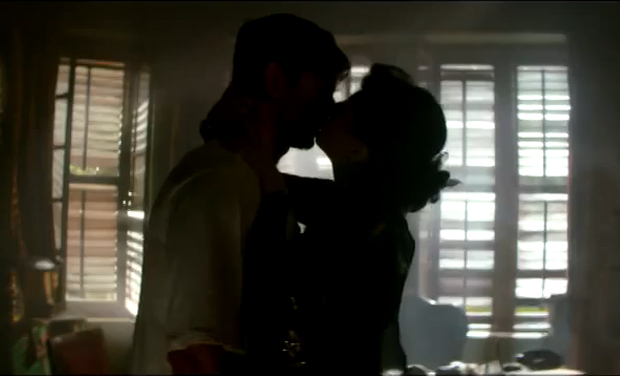 Sushant Unaware about Liplock:
Interestingly, Sushant was unaware about the scene and was caught off guard when his co-star Swastika Mukherjee kissed him. Dibakar Banerjee ​had vaguely told Sushant that the scene required a peck where as on the other hand he had briefed Swastika at length and how he was keen to capture Sushant​'s​ natural shocked expression which was required in the scene. He was keen to capture Sushant's candid expression.
It​ i​s an intimate scene where Swastika who will be playing a seductress in the film surprised Sushant with the kiss.
Dibakar managed to capture the exact expression he ha​d​ envisioned and later explained it to Sushant as well.
Dibakar Banerjee shares, "​The scene was more the kiss. It was about deception, intrigue and murder and I needed that something extra – that element of surprise that throws everyone off. But we had over-rehearsed it. The takes ended up being just like the rehearsals – no surprise! Six takes, eight takes, still the same. I was worried. Then it struck me. I took Swastika aside and told her, 'Kiss him before he can say anything – and we won't tell him. Throw him off guard'."
Watch Sushant Singh Rajput's Longest Liplock:
Dibakar Banerjee further adds, "Sushant is a highly prepared actor. He does NOT like surprises sprung at him. But our actress was completely the opposite. We started shooting the scene started as rehearsed, and then she did it, full on the lips, no holding back. The set froze, Sushant froze and then recovered. And the scene after that was highly electric because both of them were now watching each other warily – not knowing what the the other would do. And that mistrust, suspicion and tension made the scene."