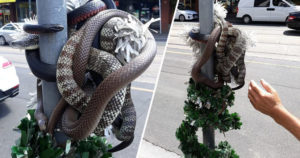 3 Venomous Snakes Wrap Around Christmas Display In Australia
A backpacker in Australia was left horrified when he saw 3 venomous snakes wrapped around a Christmas display.
Maxime Zimmerman shared the images of the snakes wrapped around the Christmas display along with the caption: "Snakes hanging on a Christmas tree in Melbourne."
The images Maxime shared showed 3 snakes 3 poisonous serpents wrapped around a tinsel-toting signpost.
The snakes in the images Maxime shared are the eastern brown snake, tiger snake, and a red-bellied black snake.
The three snakes around one of the most venomous serpents on planet earth.
Zimmerman later revealed that the snakes were purposefully placed there by the owner for the Yuletide Snap.
They reportedly belonged to the Snake Man, a resident of Melbourne.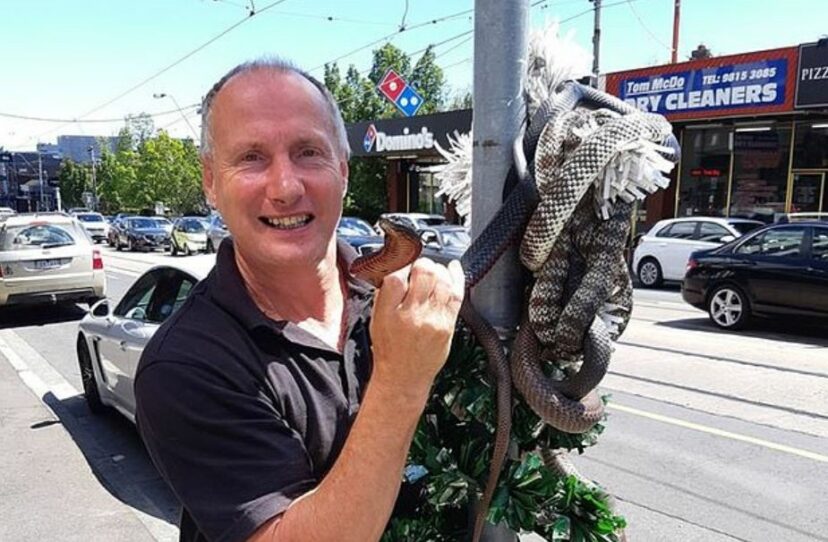 The snakes that are in the images reportedly had their venom removed, which made them not life-threatening.
Social media users didn't believe what they saw in the pictures so they posted comments.
A user said the snakes were fake.
Another user said those snakes were placed by someone on the Christmas display.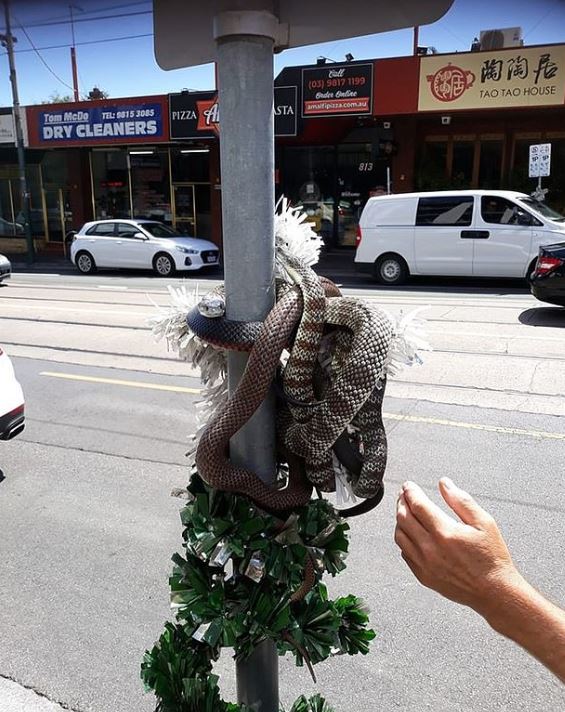 A herpetologist who saw the post said, "This is staged people, this is not a representation of Australia."
The herpetologist added, "These 3 snakes do not naturally cross paths let alone bundle together in the middle of a city where it is not their natural habitat."
What do you think about the snakes? Let us know what you think about the snakes by leaving a comment below!