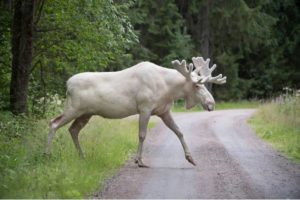 Canada: Extremely Rare White 'Spirit Moose' Has Been Killed By Hunters
A rare white 'spirit moose' was killed in Canada by heartless hunters.
Outraged local residents have put up a reward to find the poachers that killed the spirit moose.
The community of Timmins, who live in northern Ontario, is hoping to help officials find the suspect.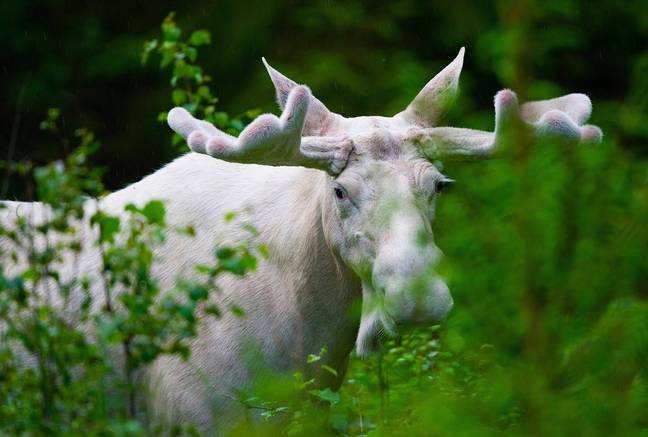 Bodies of 2 female moose, one of them a rare white one, were found on a remote road.
The creatures carry spiritual significance for many people that are living in the area.
Some of them see that these animals are sacred.
Chief Murray Ray of nearby Flying Post First Nation talked with The Guardian about the incident.
Chief Ray said: "Everybody is outraged and sad. Why would you shoot it? No one needs one that bad. If you have a license to shoot a cow moose, you could shoot another one. Just leave the white ones alone."
Troy Woodhouse, a resident of Flying Post, offered a reward to help find the people that killed the extremely rare moose.
During an interview with the local news agency, Troy said: "It saddens me that somebody would take such a beautiful animal. Nobody knows exactly how many are in the area, so the loss of a single spirit moose is one too many."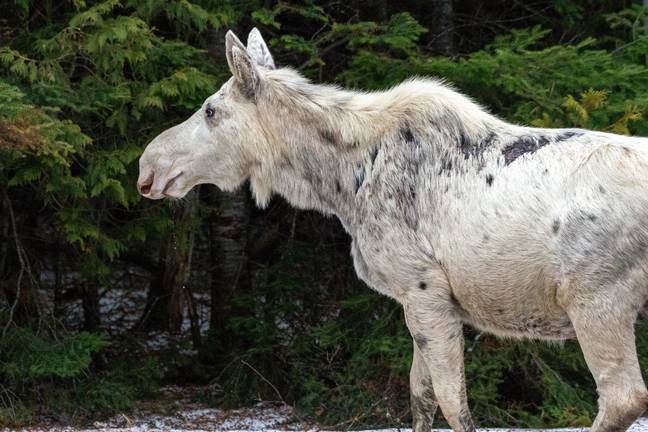 People that live in the area are being asked to come forward if they have any information about who killed the moose.
Crime Stoppers has offered up CAD $2,000 in rewards for any tips that would lead to the conviction.
Troy has also offered CAD $1,000 to anyone that could help the officials arrest the hunters.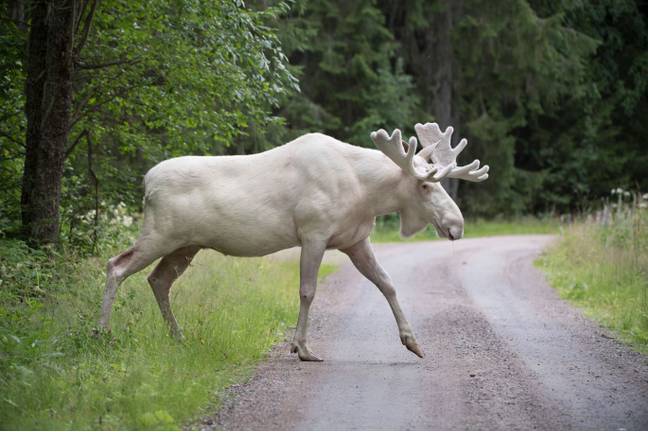 The community is coming together and is trying to offer more money to help get the poacher arrested.
A local drilling company has offered the same money as Troy, while an animal welfare group has offered CAD $5,000.
A total of $8,000 will be given to anyone that tells them who the hunters are.
Let's all hope the people that carried out the horrible crime will get arrested soon!