Chinese Pensioner Hospitalized For 23 Days After Cat Fell From The Sky And Hit Him On His Neck
A poor pensioner in China was left hospitalized for 23 days after a cat fell from the sky and KO'd him.
Gao Fenghua, a pensioner, was walking his dog in his neighborhood when a black and white cat smashed into his neck.
According to reports, the incident happened in the city of Harbin, which is located in the Heilongjiang province in northern China.
Gao was taking a slow stroll along a footpath with his golden retriever when a cat plummeted from an apartment above and landed on his neck.
The cat is reportedly owned by Mr. Yu, a neighbor of Gao.
Gao Zhengzhong, the son of the victim, said that Mr. Yu did not realize that his cat went missing after the incident.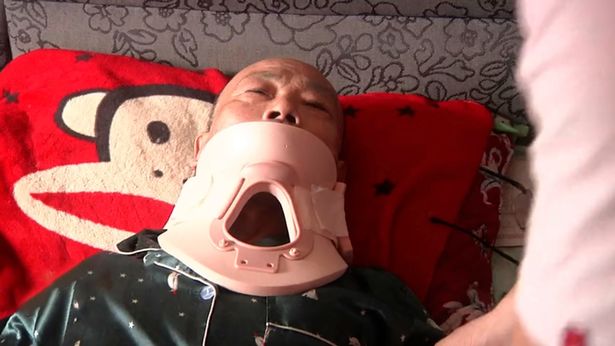 Zhengzhong said:
He came back home and some neighbors told him that his cat had fallen from his balcony.
The man watched CCTV footage of the incident and said that he could not believe it.
Mr. Yu said that he locked the cat on the balcony because it was in heat.
The poor victim ended up spending 23 days in the hospital before he got discharged this week.
Doctors have advised the victim to undergo physiotherapy treatment.
The family of the victim said that the owner of the cat reached an agreement on compensation for the incident.