Heartbreaking Photographs Show Endangered Orangutans Left Homeless And Devastated By Huge Forest Fires In Indonesia
Massive forest fires that burned through the forests of Indonesia have left the Bornean Orangutans, which are critically endangered species, devastated and homeless.
The Bornean Orangutans are mostly found in Borneo and Indonesia.
According to the Borneo Orangutan Survival Foundation, a non-profit organization that is working continuously to save the population of the orangutans, said 37 of their young orangutans have "contracted" a mild respiratory infection that was caused by the forest fire.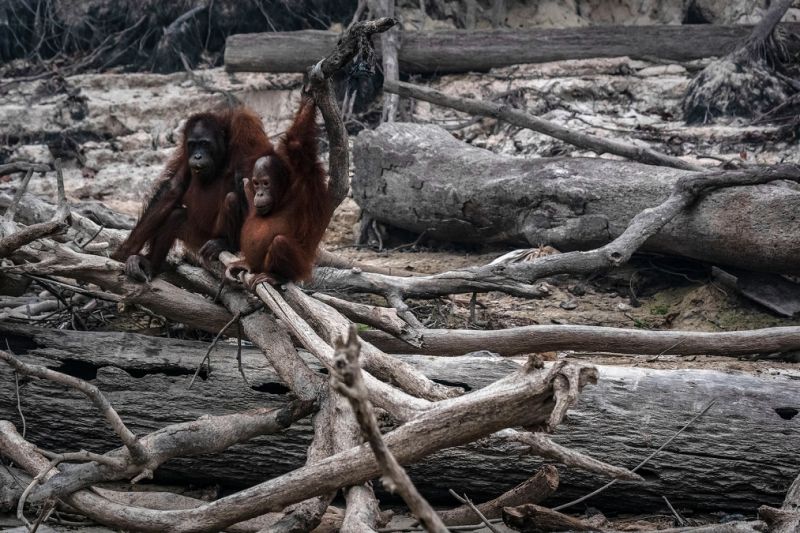 The main rehabilitation center of the Borneo Orangutan Survival Foundation is located near the capital city of Central Kalimantan, a province in Indonesia.
According to reports, massive forest fires have been burning through the forests of Indonesia since July this year.
Most of the massive fires were illegally started by farmers who burn the left-over corps so they could clear their land faster.
The Borneo Orangutan Survival Foundation said the massive forest fires are destroying the wild and natural habitats of the Bornean Orangutans that are left in the wild.
Photos that were shared recently showed the orangutans in Salat Island of Indonesia walking through the burnt trees and charred ground.
Also Read: Massive 30ft Snake Dies Trying To Escape Massive Forest Fire In Indonesia
As of now, there are 104,700 wild Bornean Orangutans left in the wild.
Many experts believe the numbers may decrease, due to the toxic and air pollution that were released by the forest fires in Indonesia.