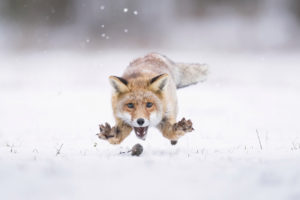 Incredible Picture Shows Fox Pouncing On Tiny Mouse
An incredible picture that is viral on the internet right now shows a fox hunting a tiny mouse.
The fox can be seen pouncing on a tiny mouse that was running in the snow.
The amazing picture was caught by 58-year-old Johnny Krüger, a photographer from Germany.
According to Johnny, the incident happened in Zdarske Vrchy, Czech Republic.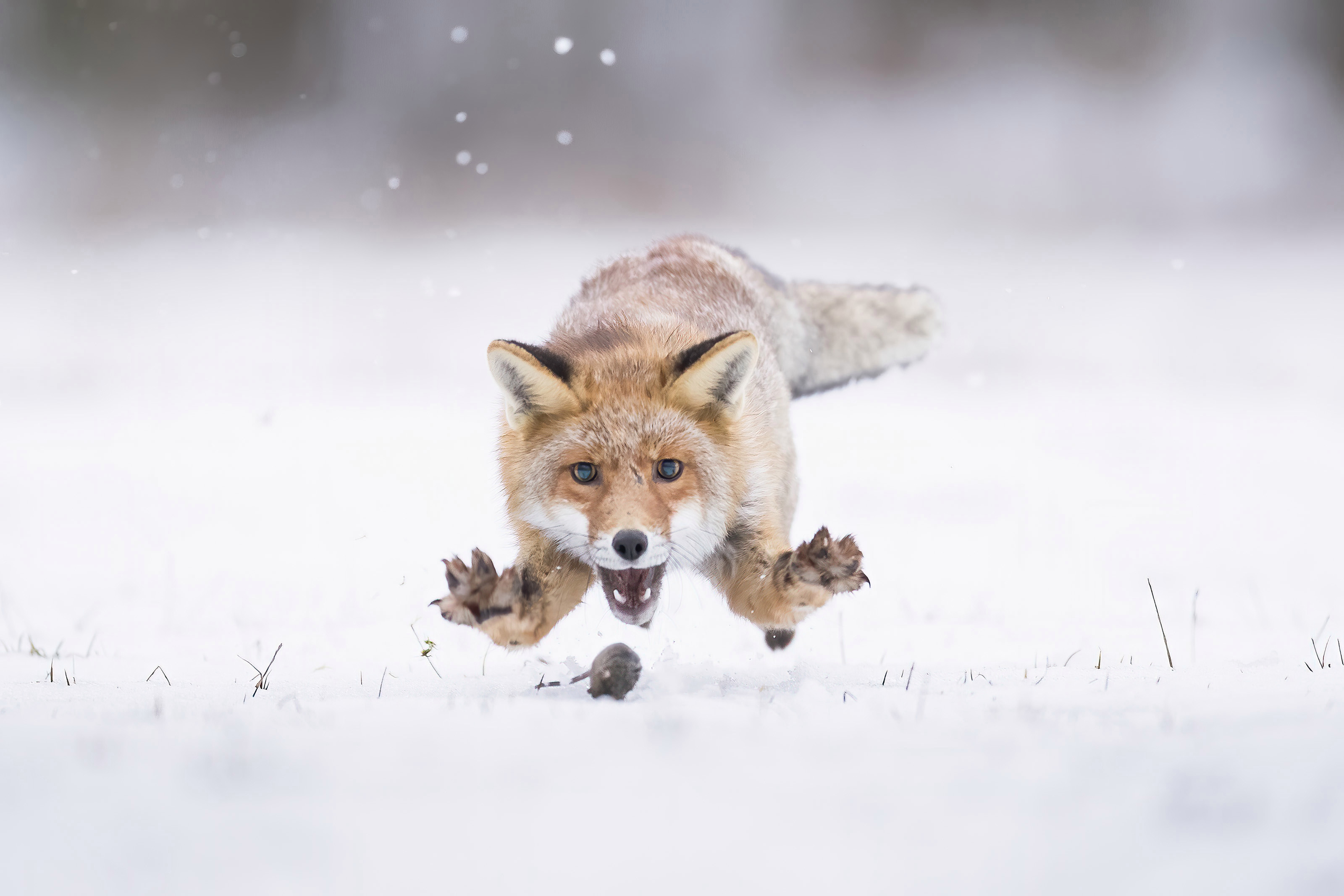 After sharing the picture, he said: "It happened so quickly – I was amazed when I saw the image I had captured. It was such a dramatic moment – and I love how animated the fox is."
The picture was captured by Johnny after he baited the fox with a dead mouse that was attached to a fishing line.
As the fox was chasing the dead rat, which was being pulled by the photographer, Johnny took images.
shing line, which was then pulled over the snow.