Massive 14Ft Alligator Killed After 800 Pound Beast Dragged Hunters' Boat Around For 2 Straight Hours
A massive 14 feet alligator that was 800 pounds heavy was killed by hunters after it dragged their boat around for 2 straight hours.
The massive alligator was spotted by 4 men while they were out hunting on a lake in Arkansas.
Travis Bearden, his father Gary, Cody (brother), and Tommy Kelley, their friend, have a permit to hunt down alligators.
They were on Lake Merrisach when the incident happened.
31-year-old Travis spotted the alligator when he was sweeping his torch over the water.
He said that he saw red eyes reflecting in the night.
One of the alligators were so big that they approached it, but it dived twice to evade them, so they had to maneuver the boat slowly.
The men cut their engine and honed in on their prey.
Travis used a harpoon to take a shot.
Recalling the moment, he said:
I chucked the spear at it. Then I realized it was a very large gator. It pulled our boat like we had the motor running.
The men ended up having a 2-hour ride around the lake with the alligator dragging them around.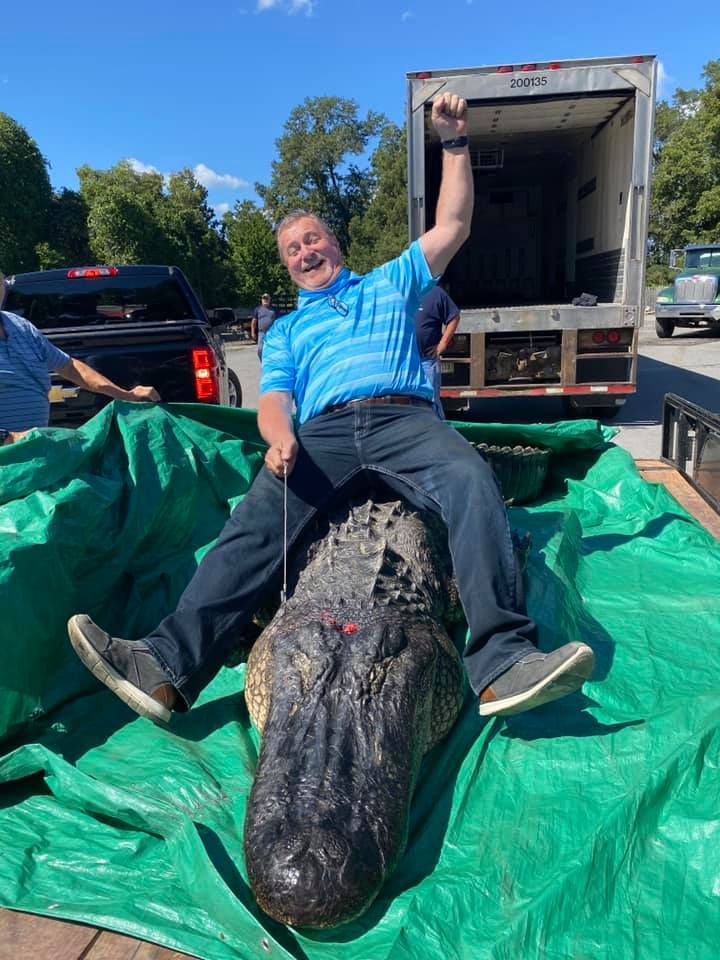 During an interview with 5News, Travis said:
We weren't real sure how big he was when we spotted him, and to our surprise after we harpooned it, it ended up being a giant. It [dragged] the boat around for almost 2 hours before I was able to get a clean shot on it. Having my dad and my brother there made it that much more special. I just sat back and listened to my dad tell stranger after stranger the story. I think he might be more excited than I am.
The alligator was then brought ashore.
A forklift truck was used to pull the animal into the air so they could take pictures.
The animal is as long as a vehicle and it was dangling in the air when the hunters took the pictures.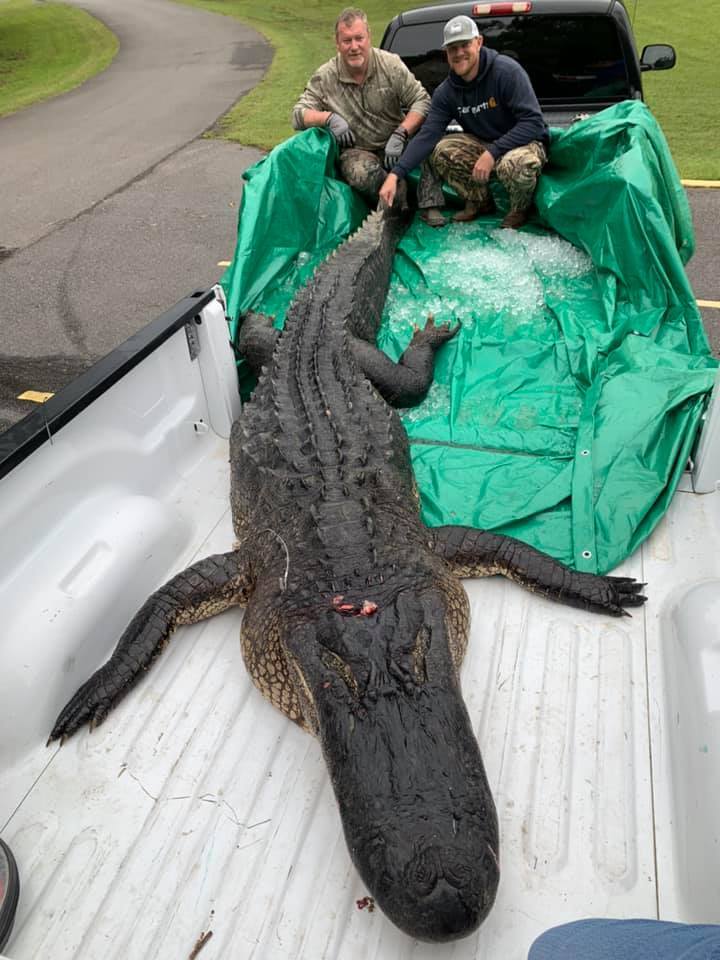 Trey Reid, who is with the Arkansas Game and Fish Commission, said that this is one of the largest hunt of alligators in the entire history of the state.
Travis shared images of them with the alligator on Facebook.
In 2008, Arkansas started to issue permits to hunt down alligators so they could control numbers of the deadly animals.