This Adorable Baby Hamster Broke His Tiny Arm
An adorable little furry baby hamster accidentally broke his arm, and the internet is just telling him to get well soon because he's the most adorable creature you'll ever see.
The adorable picture of the injured baby hamster was shared by a vet clinic.
The heart-melting picture forces us to think about what happened to the poor fella.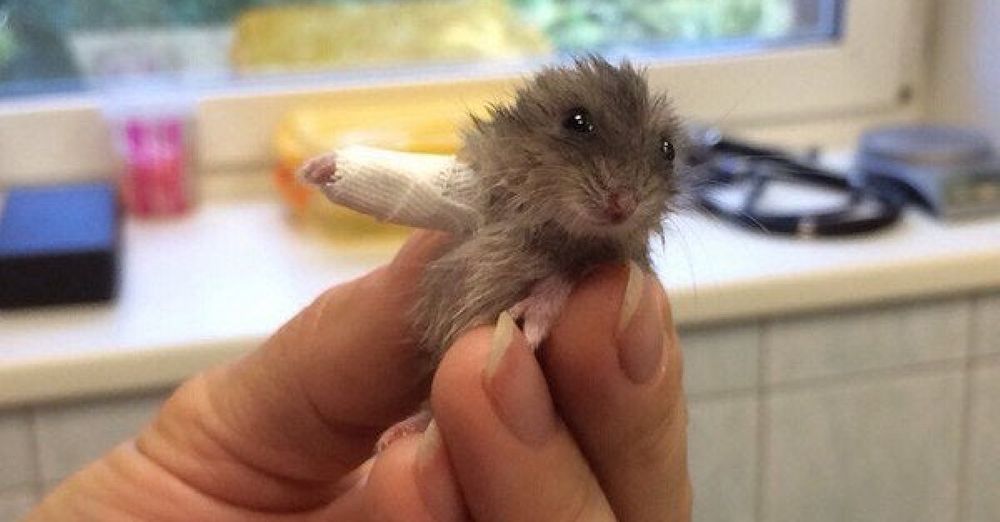 Usually, when our pets or stray animals get injured, we call professionals and sought out for their assistance so we can help them out.
Sometimes we have a pet that people don't usually see in houses, but we still lookout to help them out if they get sick or injured.
According to reports, the baby hamster in the picture broke his tiny arm after he had a small fragment stuck into his hand.
The picture of the adorable baby hamster went viral on social media after it was shared by a veterinary clinic based in Petrozavodsk, Russia.