Woman Left Terrified After Finding Massive Spider Hiding Under Door Handle Of Car
A woman was left terrified after finding a massive spider hiding under the door handle of her vehicle.
The spider, who the woman is now calling Christine, made a comfortable house under the door handle of the vehicle.
I would abandon my car right away if such a thing happened to me.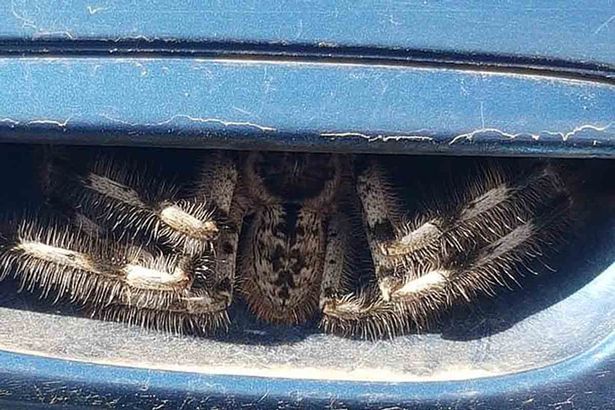 The incident happened in Armidale, New South Wales, Australia.
The woman, who did want to be identified, spotted the huge spider tucked inside the handle of her passenger car door.
She shared the images on a Facebook page, which is named Australian Spider Identification, with the caption: "Bottom of FormThought it was hairy caterpillars at first. Haven't used my car for a week."
The images that she took went viral on social media right away.
The best thing you can do in such instances is to make sure you slowly remove the spider if you are capable of identifying it.  Avoid touching it directly and try to use something that is long, like a stick. Not only that, but you can also use an insect repellant or throw water over the animal to scare it away.
Make sure you do your research before carrying out any such thing.
The woman did not reveal in her post on Facebook if she got to remove the spider.
What are your thoughts about the unusual incident? Let us know what you think about it by leaving a comment in the comments section below!