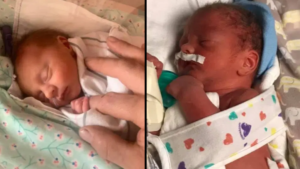 Indiana Mother Gives Birth To Twins Born In Different Decades
Twins were born in different decades after their mother gave birth on the evening of New Year 2019.
Dawn Gilliam, a mother, gave birth to Joslyn at 11:37 pm on December 31, 2019, and Jaxon, by 12:07am on January 1, 2020.
The twins were born at Ascension St. Vincent Hospital in Carmel, Indiana.
Reports suggest that the twins were not due until February 19, 2020.
Dawn, their mother, went to the hospital on the evening of New Year with concerns of lack of movement.
During an interview with the local press, Dawn said, "They were like, 'You might have to deliver today.'"
Dawn gave birth to Joslyn later that night and gave birth to the other baby nearly 30 minutes after.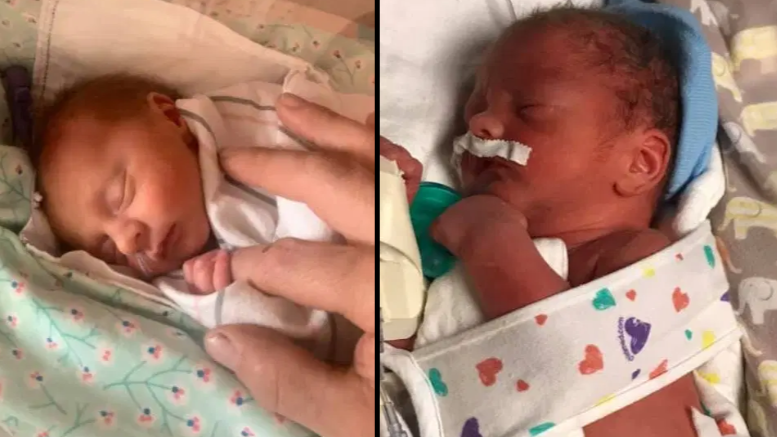 Dawn said she knew Joslyn would be the first born as he was in the right position for most of the pregnancy.
Talking about Jaxon, Dawn said, "She's been in position for most of the pregnancy. Of course, he was breech. So, it took a while for him to come."
Joslyn weighed 4lbs 11oz while brother Jaxon weighed 4lbs 5oz.
Joslyn and Jaxon, the babies, are healthy and will stay in the hospital on feeding tubes for some time.
Doctors are expected to send the babies home later this month.
During an interview with Jason Tello, the father of the twins, he said, "Earlier, we talked about [how] it would be great to have them born on different dates. But here we are with this surprise – different dates, different years. That was definitely interesting for us for sure."
Tello said he is still overwhelmed with the birth of the twins.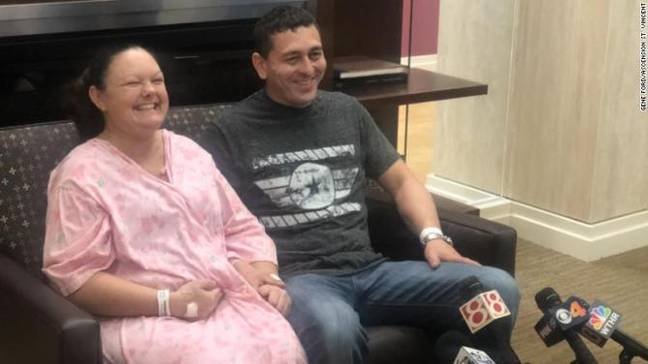 He said, "It's been a ride, that's for sure. It's been a good ride."
Dawn said Joslyn would not hold her finger but would grip onto Jason's.
She said, "The other day, when I was holding her, she opened her eyes, squinted really hard and then shut them. I gave her back to Jason and she was happy again."
Talking about Jaxon, Dawn said the baby boy is a momma's boy.
She said, "Jaxon won't grip onto Jason's finger, but he will mine."