Is This Pakistani Indus TV Reporter Chand Nawab Inspires Salman Khan 'Bajrangi Bhaijaan' Movie?
Salman Khan's recently released Bollywood movie Bajrangi Bhaijaan has been a blockbuster at the box-office hit featuring Salman Khan and Nawazuddin Siddiqui stealing the show for Bollywood fans. Salman Khan's Bajrangi Bhaijaan released wasn't limited to India while movie which depicts a part of Pakistan region was also released in Pakistan, where the audiences of the nation are reported to be crazy over the movie.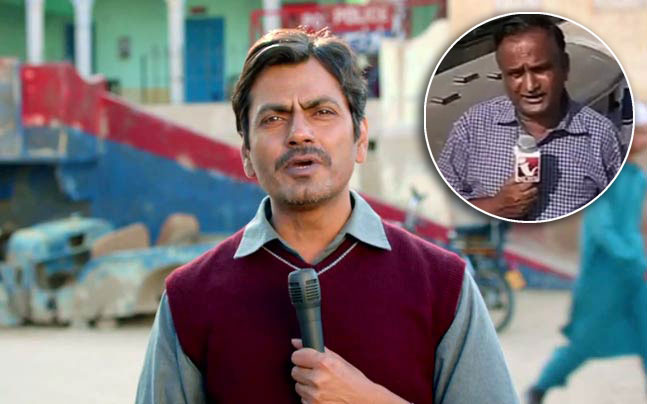 Bajranhi Bhaijaan Reporter 'Chand Nawab' Comes Out to Life
Kabir Khan's directed movie Bajrangi Bhaijaan, Nawazuddin Siddiqui's portrayed reel life character Pakistani TV reporter and journalist Chand Nawab turns out to be a real life character. The real time Pakistani TV reporter and journalist working for Indus TV was surprised to see Nawazuddin playing his character in the film Bajrangi Bhaijaan which has made him boasting with pride. Mr. Chand Nawab from Karachi, Pakistan claimed that "I saw the film on the first day it was released in Pakistan. And I was very happy with the way Nawazuddin Siddiqui portrayed me in Bajrangi Bhaijaan."
The viral video which has been shared above of 2009 wasn't an end for Chand Nawab as the Salman Khan's movie has brought name all the celebrity status, name and fame for the Karachi-based Indus News reporter for him. Chand Nawab extended his gratitude to Indian film-maker Kabi Khan, Salman Khan and Nawazuddin, for the way the film portrayed him and Pakistan. Chand Nawab further claimed that "I was on a TV show with Kabir Khan and he suggested I should come to Mumbai and work in films."
One of the most difficult aspects of broadcast journalism addressing the viewers directly for the TV reporters and journalists is the term 'piece-to-camera', which turns out to be a irksome job and comes out to be true while covering a overpopulated and chaotic crowds in cities of Pakistan. Watch out how the irritated brave soul TV reporter is bashing away curious and publicity-hungry onlooker, enduring to high limits to accomplish his job.