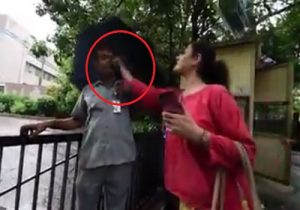 Security Guard Doing His Duty Gets Slapped By This Lady [Video]
Yesterday at WWF auditorium in New Delhi, A foreign lady slapped a security person while he was restricting her to enter a book release function which was to be attended by former Prime Minister Manmohan Singh. She arrived after Manmohan Singh's entry. This was the only reason for which the security person stopped the lady.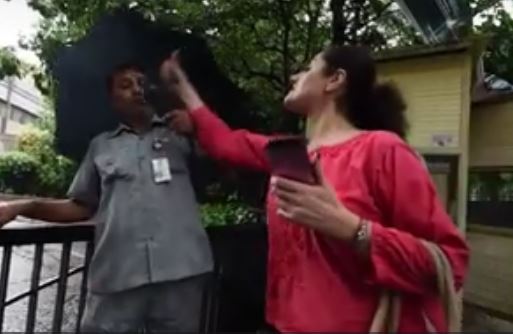 Security Guard Doing His Duty Gets Slapped By This Lady
In the above video, you can see how calm the security person was and even you can see how rudely the women slapped him.We respect the person who stopped the women and supported the security person.The man tries to explain to the women that what she was doing wasn't good and even says she can't behave like that with the security guy.He even  started arguing with the women and says " you don't have any right to touch that security man and if you can touch him then I can shout at you".
Just because a person is a security guard, that doesn't give anyone the right to disrespect him and slap him.We have to respect each other and even their work.A person may belong to nay part of the world, but he/she has to learn how to respect one's feelings and  job.