Australia Prime Minister Scott Morrison Snubbed By Firefighter After Trying To Shake His Hand
Scott Morrison, the Prime Minister of Australia, has been refused a handshake by a despondent fireman who lost his house while battling the bushfires.
The firefighter lost his house in one of Australia's worst-hit areas.
Camera crews filmed Prime Minister Morrison walking over to the fireman who was on his break in the emergency center in Cobargo, on the New South Wales south coast.
Prime Minister offered his hand to the fireman, but the devastated man just refused it.
The fireman said, "I don't really want to shake your hand."
Prime Minister Morrison leaned towards the fireman for the second attempt, but the fireman refused again.
The Prime Minister then patted on the shoulder of the man and said: "oh, well, nice to see you."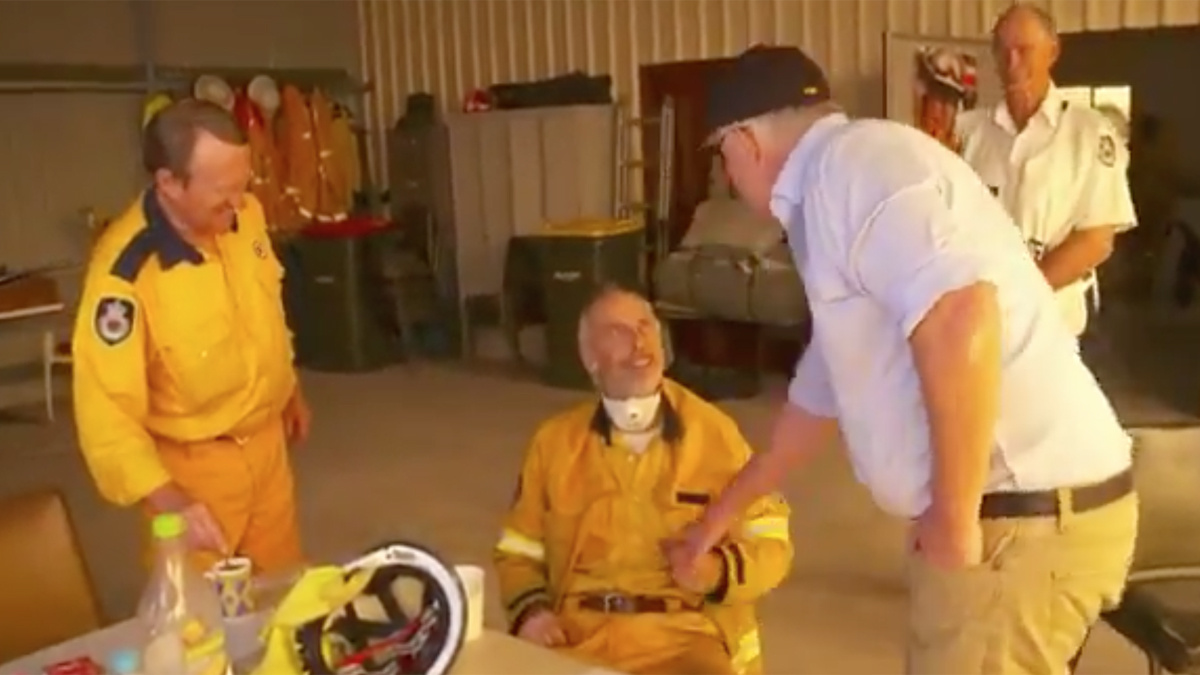 He later walked away.
After PM Morrison found what the fireman was going through, the PM said, "Tell that fella I'm really sorry, I'm sure he's just tired."
He added, "No, no, he's lost a house."
This shows how mad people are in Australia towards the Prime Minister.