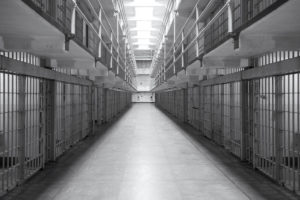 Australian Government Set To Propose Harsher Sentences For Pedophiles
The government of Australia is set to propose new laws that are going to introduce harsher sentences for pedophiles.
The new sets of laws are going to be presented to the parliament by the second week of September 2019. The new laws are going to make it harder for convicted pedophiles to get out of jail, get parole, and get bail.
The new laws are also going to add jail time for convicted pedophiles.
Many government officials in Australia claim that nearly 1 in 3 pedophiles are not being locked up, and if they are, they are usually locked up for only 18 months.
In a statement that was released by Attorney-General Christian Porter, he said, "It simply beggars belief that nearly a third of all child sex offenders who were sentenced last year were not required to spend a single day behind bars, despite the devastating and life-long impacts that their crimes have on their young victims and their families."
AG Porter added, "And when jail terms were handed out, the average length of time that offenders spent in custody was just 18 months. These changes will ensure that a jail term becomes the starting point for all child sex offenders, including a new life term for the worst offenders."
The changes that are proposed in the new laws are going to introduce mandatory minimum sentences for pedophiles that are convicted, and life sentences if convicted in worst cases.
Also, the new laws will disallow the judge and the juries to take a look at the previous character of the convict.
Peter Dutton, the Home Affairs Minister of Australia, said that he wants the new laws to get through fast.
During his interview with 7News, Minister Dutton said, "It's not a silver bullet, but it sends a clear message of deterrence. We need to be realistic about the threat and we need to lock up those people that are doing the wrong thing."
During an interview with the Daily Telegraph, Minister Dutton said, "The message we are sending to pedophiles is that it won't matter how good their lawyer is, a prison cell will be waiting for them when they are convicted."