Chinese Coronavirus Patient's Baby Is Born With The Deadly Virus
A Chinese baby has been born to a coronavirus patient in Wuhan has been diagnosed with the condition just 30 hours after being born.
The doctors in Wuhan, China, are now concerned that the infection is able to pass from the mothers to their babies as they are still inside the womb.
According to reports, the child was born in Wuhan, China, on Sunday, after the mother was confirmed to have the deadly virus before going into labor.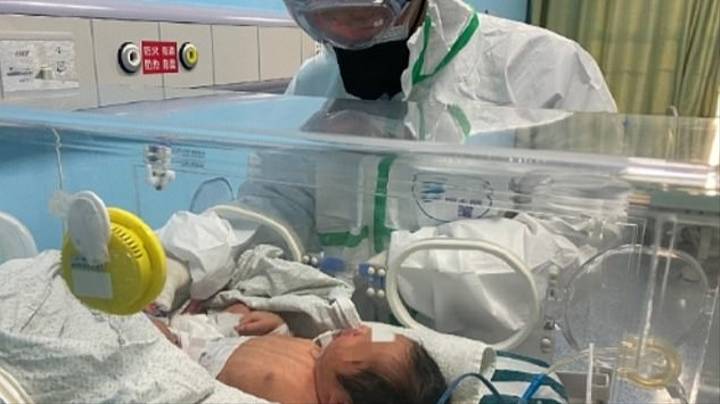 After the baby was born, the doctors tested the baby, which confirmed that the baby had the coronavirus.
The gender of the baby was not shared with the public.
The newborn was transferred to the Wuhan Children's Hospital, the hospital that is appointed by the local government to treat the children with the virus.
At 3 days old, the condition of the baby was stable and was being monitored closely by the staff.
The hospital staff announced the heartbreaking news on their official social media account.
Dr. Zeng Lingkong, the chief physician from the hospital's Department of Neonatal Medicine, said, "This reminds us to pay attention to a potential new transmission route of the coronavirus – vertical transmission from mothers to babies."
The newborn baby is one of the 2 babies that have tested positive for the virus in the Children's Hospital in Wuhan.
On January 13, 2020, a 17-day old baby tested positive for the virus after it was born healthy. The hospital said the family of the baby hired a wet nurse to look after it, but they later found out that the nurse was diagnosed with the virus.
The mother of the baby was diagnosed with the virus on January 26, 2020. Then the baby was diagnosed 3 days later after showing symptoms.
The diagnosis of the baby was confirmed on January 31, 2020.
It is still not confirmed if the baby caught the virus from the wet nurse or the mother.
But this is not the case in all pregnant mothers.
On Saturday, medical professionals donned suits and goggles to help deliver a healthy baby boy, who was born weighing 7.7lb at Wuhan Union Hospital on 1 February.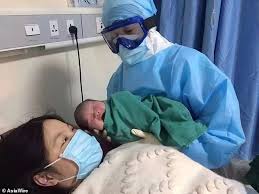 In the images and videos that were shared with the public Dr. Song Bo can be seen holding the newborn baby.
The isolation unit of the hospital is the designated national location for pregnant patients diagnosed with or suspected of having the novel coronavirus.