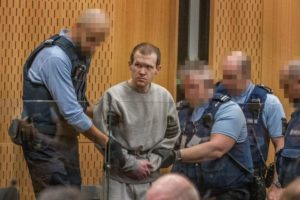 Christchurch Terror Attack Gunman Gets Life In Prison Without Parole After Pleading Guilty To 51 Charges Of Murder And 40 Counts Of Attempted Murder
Brenton Tarrant, the man that was behind the horrible Christchurch Terror Attack, has been sentenced by a judge to serve life in prison without the possibility of parole.
According to official court documents, Tarrant pleaded guilty to 51 charges of murder, 40 counts of attempted murder and one of engaging in a terrorist act laid under the Terrorism Suppression Act 2002.
This is also the first time that a sentence like this has been given in the entire history of New Zealand.
Justice Cameron Mander said Tarrant will never be released from the maximum-security Auckland Prison, which is located in Paremoremo.
During sentencing, Justice Mander said:
Having given the matter much consideration, I am satisfied that no minimum period of imprisonment would be sufficient to satisfy the legitimate need to hold you to account for the harm you have done the community. I have concluded there is no minimum term of imprisonment available to me that would not otherwise equate to a whole-of-life sentence. The hatred that lies at the heart of your hostility to particular members of the community that you came to this country to murder has no place here – it has no place anywhere.
Mark Zarifeh, a Crown Prosecutor, argued during sentencing submissions that it was necessary to give a lifetime behind bars to Tarrant because no one in the criminal history of New Zealand has done such a horrible thing.
Tarrant admitted in court that he stormed the Al Noor and Linwood Mosques on March 15, 2020, last year.
He ended up killing 51 people.
Tarrant had a GoPro attached to his chest and live-streamed the entire attack on social media.
Such an act is considered the worst mass shooting in the history of New Zealand.
Initially, Tarrant pleaded not guilty, but he changed his plea and announced that he will be representing himself.
Justice Mander sentenced him to life after being convicted of the 51 murders that he had committed.
He will serve 12 years for the 40 counts of attempted murder charges and life imprisonment for the terrorism charge.
Phillip Hall, who acted for Tarrant, said that he was only given one instruction, which is:
That instruction is that Mr Tarrant does not oppose the application that he should be sentenced to life imprisonment without parole on the convictions where that is open to the court.
During the 4-day sentencing hearing, 90 survivors and family members recounted the horror of the attacks and the trauma that they are still going through.
Some of the survivors and family members yelled at the gunman, some of them called him a monster, a coward, and a rat. Some of them sung verses from the Quran and some of them addressed him in Arabic. Some of the survivors said that they forgave him as they spoke softly.
Our thoughts and prayers are with the victims of the attack, may their souls rest in peace.