Firefighter Loses Entire Family And New Trailer House To Fire While He Was Tackling Wildfires
A firefighter tragically lost his entire family in a house fire while he was out tackling wildfires near the US-Canada border.
Raul Garcia-Santos of Benton City, Washington, was tackling the wildfires close to the Canadian border when his house got destroyed by the massive fires.
The fire took the lives of his wife and 3 children.
Marcaria Garcia-Martinez, his 32-year-old wife, Luz, 17, Michelle, 6, and Luis, 15, their children, were killed in the fires.
William Leach, the Benton County Coroner, said that the cause of the family's death was asphyxia due to smoke inhalation.
The incident happened on August 27, 2020.
Reports suggest that the trailer of the family was engulfed in flames by the time the emergency services arrived to a call by 1 am.
Ron Duncan, the chief of the Benton County Fire Protection District 2, said that there was nothing that they could do to save the family.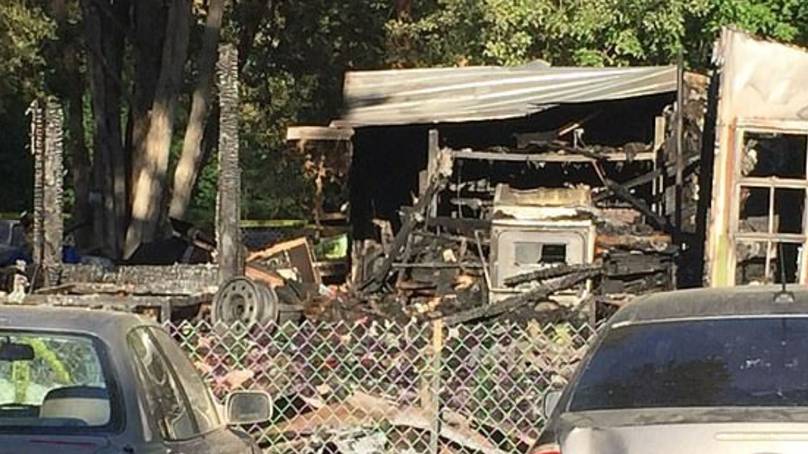 The fire that erupted was so hot that it managed to burn another trailer that was close to their trailer.
Authorities managed to save the family in the second home.
Neighbors of the victims said that they were woken up by the sound of explosions.
After running outside their house to see what had happened, they saw that the fires was at least 30 feet into the air.
The firefighter said that he and his family recently moved into the trailer.
It was the first night of the family staying in the trailer.
The survivor was around 200 miles away in Okanogan County battling the Palmer Fire when another fire took out his home and his family.
The trailer of the family did not have smoke detectors in them.