Horrible Video Shows How Ukrainian Airplane Crashed In Tehran, Killing 176 On Board
On Wednesday, investigators were scrambling to determine the cause of a plane crash in Tehran, which killed all 176 people on board.
The Ukrainian plane crashed shortly after it took off from Tehran's International Airport.
The state media in Iran blamed technical issues on the crash and Ukraine ruled out rocket attacks, but officials in both countries have since walked back their statements and are now refusing to speculate on the cause.
But countries all over the world are raising questions, especially about the timing of the incident, which came a number of hours after Iran fired a number of missiles at 2 Iraqi based housing US troops.
#BREAKING an Ukrainian plane carrying 180 passengers crashed close to Imam #Khomeini airport near #Tehran

— Ali Hashem علي هاشم (@alihashem_tv) January 8, 2020
82 Iranians, 63 Canadians, and 11 Ukrainians died onboard Flight PS752.
The confirmation of the death toll was made by Vadym Prystaiko, the Foreign Minister of Ukraine.
He also confirmed that 10 Swedes, 4 Afghans, 3 Germans, and 3 British Nationals were amongst the victims.
The Boeing 737 Jet that crashed was operated by Ukraine International Airlines.
The plane was en route to the Ukrainian capital Kiev while it was carrying 167 passengers and 9 crew.
The plane later crashed between the cities of Parand and Shahriar.
People who saw the plane crash said the plane was like a fireball in the sky.
Prime Minister Justin Trudeau of Canada said 138 of the passengers in the plane were supposed to catch a connecting flight to Canada.
The connecting flight landed in Toronto on the afternoon of Wednesday, most of its seats were empty when it landed.
The captain of the crashed plane has been identified as Volodymyr Gaponenko.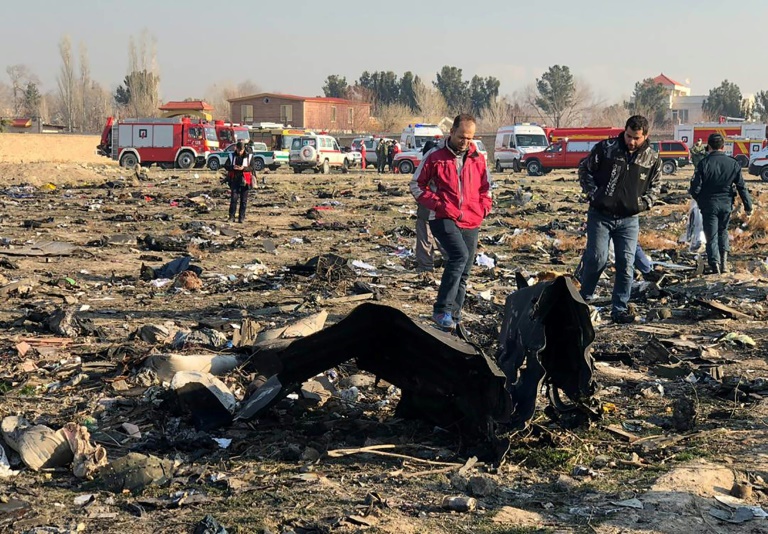 Volodymyr Gaponenko was an experienced pilot, with over 11,600 hours of flying experience on the Boeing 737 aircraft.
Oleksiy Naumkin, the instructor pilot of the plane, had over 12,000 hours on the aircraft.
Yevhenni Dykhne, the president of the Ukraine International Airlines, released a statement about the incident.
Dykhne said, "It is impossible that there were mistakes by the crew."