Iran Plane Crash: Iran Admits They "Unintentionally" Shot Down Ukrainian Plane
Iran announced that its military unintentionally shot down the Ukrainian airplane, killing every single person that was on board.
In a statement they released on the morning of Saturday, Iran said the incident happened due to a human error.
The military mistook Flight 752 for a hostile target.
The General Staff of Iran said the airplane was flying close to a sensitive military space when it was shot down.
General Amir Ali Hajizadeh of the Iran military, said that forces were on high alert when an officer mistook the plane for a hostile missile and made a "bad decision" to open fire on the plane.
General Amir said he wished he was dead when he got to know about the downing of the aircraft.
The military of Iran said it was its highest level of readiness in the middle of the increasing intentions with the United States of America.
The military said, "In such a condition, because of human error and in an unintentional way, the flight was hit."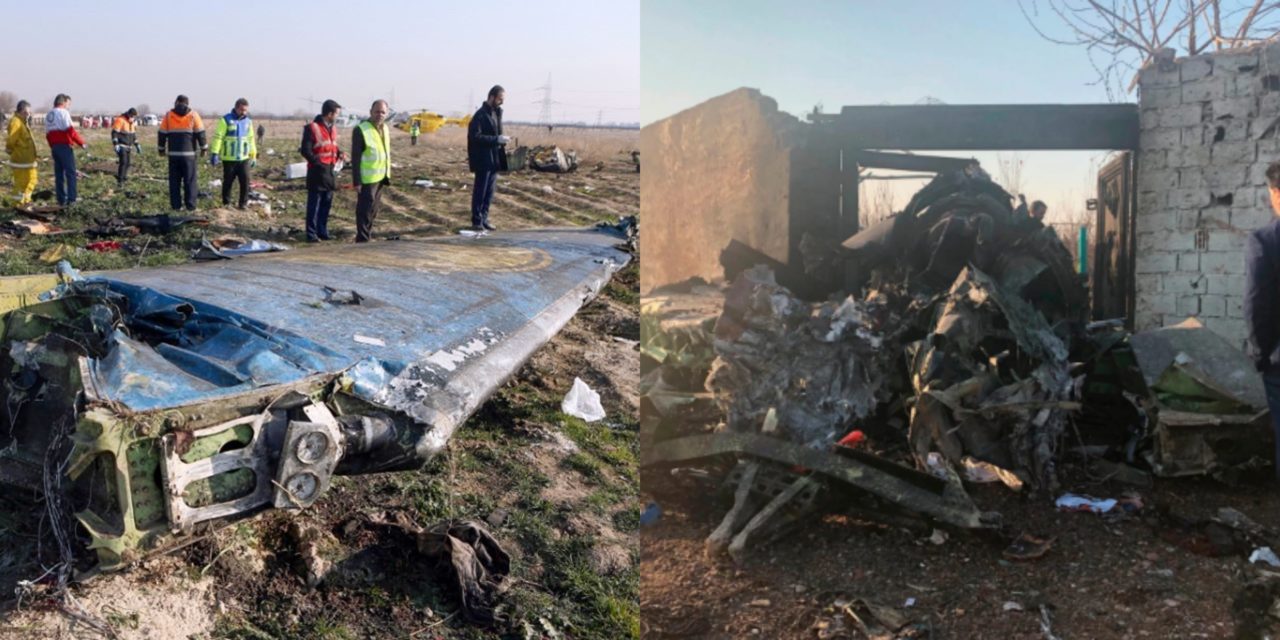 The military of Iran said they are going to upgrade their systems, hoping to prevent tragedies like these in the future.
Hassan Rouhani, the president of Iran, released a statement about the incident.
He said Iran deeply regrets this disastrous mistake.
He added, "My thoughts and prayers go to all the mourning families. I offer my sincerest condolences."
He added, "Investigations continue to identify and prosecute this great tragedy and unforgivable mistake."
Volodymyr Zelenskyy, the President of Ukraine, released a statement about the incident.
President Volodymyr Zelenskyy said their country wants a full admission of guilt and compensation for the jet's downing.
The president added, "We expect from Iran assurances of their readiness for a full and open investigation, bringing those responsible to justice, the return of the bodies of the dead, the payment of compensation, official apologies through diplomatic channels."
Initially, Iran denied that a missile hit the aircraft, causing it to crash, leading to the death of the 176 people that were on board.
Earlier this week, the US and Canada found intelligence, showing that Iran shot down the aircraft.
Ali Abdedzadeh, the head of Iran's civil aviation authority, denied the possibility of a missile hitting the plane because Iran was in close coordination with the aviation department.
During a press conference, Ali said, "What is obvious for us, and what we can say with certainty, is that no missile hit the plane."
After investigations and international pressure, the revolutionary guard of Iran acknowledged that they accidentally shot down the Ukrainian International Airlines passenger jet.
The Revolutionary Guard's aerospace division is accepting the full responsibility of the attack.
The Ukrainian plane crashed on early Wednesday, hours after Iran launched a bunch of missile attacks on 2 Iraqi military bases that were housing US troops.
The attacks were a response to the US airstrike that killed Qassem Soleimani, the General of Iran.