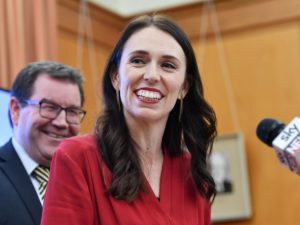 New Zealand Marks 101 Days Without Recording A Single Case Of COVID-19
New Zealand has officially marked 101days without recording a single domestic transmission of the coronavirus case in the country.
Since the global pandemic started earlier this year, New Zealand became a beacon of hope for countries all over the world.
The country, which is led by Prime Minister Jacinda Ardern, showed that with proper coordination of the government and its citizens, a country could lie in peace.
New Zealand only recorded 1,219 infections with 22 deaths.
However, there is also something that people should be aware of, considering the fact that the disease could return anytime.
Director-General of Health Dr Ashley Bloomfield said:
Achieving 100 days without community transmission is a significant milestone, however, as we all know, we can't afford to be complacent. We have seen overseas how quickly the virus can re-emerge and spread in places where it was previously under control, and we need to be prepared to quickly stamp out any future cases in New Zealand.
Jacinda Adern, the Prime Minister of the country, said that international traveling for their neighbors, Australia, will not be allowed this year.
She said:
It's clear to us that opening up with Realm countries, keeping in mind they are New Zealand passport holders, will come before any opening up with Australia. [Officials are] doing that. They're working with the airlines. That's going to take several weeks. Then we'll get a report back on exact dates when we'll be able to start the rollout of the reopening.
She did not reveal any date for the return of international traveling.