This Is No Game: Sons Of El Chapo Are Imposing Coronavirus Lockdown And Are Torturing Violators
The sons of El Chapo, who is arguably one of the most ruthless drug kingpins the world has ever seen, are imposing their own coronavirus lockdown measures.
They have been punishing violators with torture.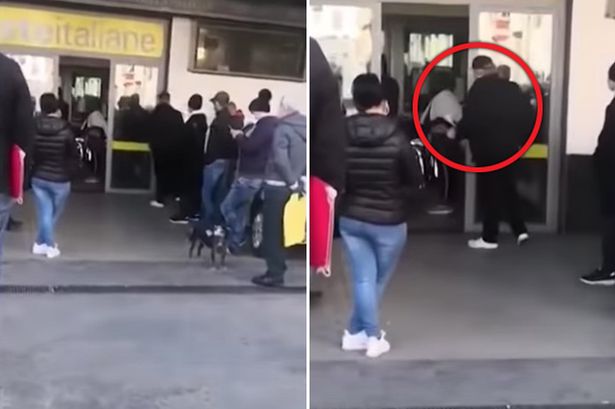 Since his arrest and imprisonment last year, the Mexican drug lord has handed control of the Sinaloa Cartel to Ivan Archivaldo Guzman and Jesus Alfredo.
Some of the drug cartels men were recorded roaming the streets of Culiacan, the capital of the Sinaloa State.
In the video, the men were sending out warnings to residents to stay at home during this coronavirus pandemic.
The men declared:
After 10pm tonight, everyone must be inside their homes due to the coronavirus – otherwise they will be punished. These are others from above. This is no game, we're not playing.
Anyone who breaks down the lockdown measures will be tortured for 2 days and will be forced to pay a fine.
Images that are viral on the internet show a man being beaten with a plank of wood that has "COVID-19" written all over it.
The Sinaloa Secretariat of Public Security has asked the public to stay at home, but the order is not mandatory to be followed.
They said in a tweet:
State police continue to invite the population to stay home and try to raise awareness among passers-by that we are not on vacation but in a Health Emergency due to Covid-19.
Looks like El Chapo and his crew are doing whatever they can to stop the coronavirus from spreading any further.