Watch: Arch Bridge In Taiwan Collapses And Plummets Oil Tanker Into Fishing Boats
An arch bridge over a bay in eastern Taiwan collapsed on October 1, 2019, and the entire incident was caught on cam. The mass of the fall sent a burning oil tanker falling onto the boats in the water below.
After the accident was reported, an air force helicopter, over 60 military personnel, divers, and other authorities were fining for surviving victims.
6 people were trapped on one of the fishing boats.
Hsu Kuo-Yung, the Interior Minister of Taiwan, said 5 people were on the bridge when it collapsed.
10 people were rushed to the hospital, in which 6 of them sustained serious injuries.
The arch bridge, which is 460 feet long, collapsed into the sea by 9:30 am on October 1, 2019, in Nanfangao.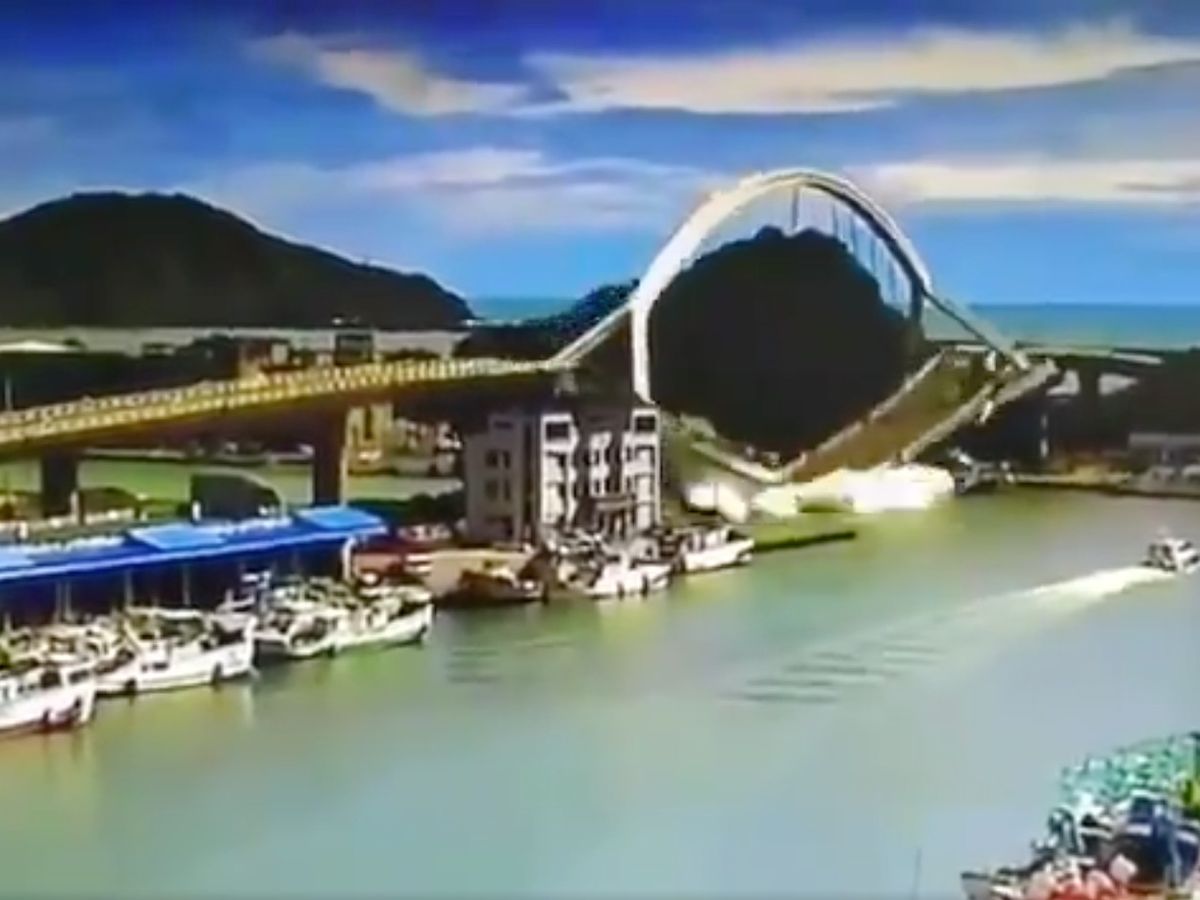 The arch bridge collapsed hours after a typhoon passed through the island.
Tsai Ing-Wen, the president of Taiwan, said she hoped that the government would do everything to save the people.
The president hopes that the number of deaths will stay low.
Out of the 10 people that were injured, 6 were from the Philippines, and 3 were from Indonesia.
People from the Philippines and Indonesia were working on the fishing boats when the incident happened.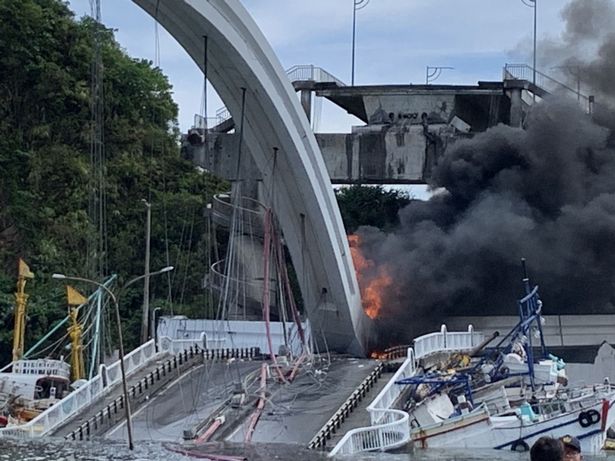 Typhoon Mitag passed through Taiwan on Monday evening and in the early hours of Tuesday.
The typhoon brought in wind gusts that were up to 85 miles per hour. Authorities believe that the wind could have weakened the foundation of the bridge.
Typhoon Mitag injured over 12 people and damaged a lot of agricultural lands.
The Nanfangao Bridge was first opened in 1998, and it is a famous tourist attaraction.