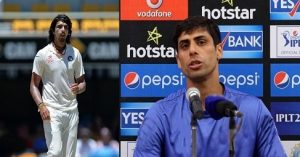 Ashish Nehra Comments Ishant Sharma Is 'Least Talented' Among Current Pacers
Former India Fast Bowler Ashish Nehra has made comments on Ishant Sharma today. He stated that "Ishant Sharma was the 'Least Talented' among the current Indian pacers." He played around 60 tests only because of his dedication and hard work. Coming to his (Nehra) favourite bowler, he said "Talent wise, I am a big fan of Umesh Yadav. He has not fulfilled his true potential as to what he should have achieved by now."
Nehra feels that Umesh was similar to him. Even Varun Aaron and Bhuvneshwar Kumar are also talented. "If Ishant has played so much and for so long, it is a testimony that talent alone can't be the recipe for success. Talent can only take you till certain point but is nothing without hard work," said Nehra. When asked Nehra about the strike rate of Ishant, Nehra said, "Look, there is a perception about Ishant. I agree his strike-rate is on the higher side but in last one year, he has taken five-fours in New Zealand and England.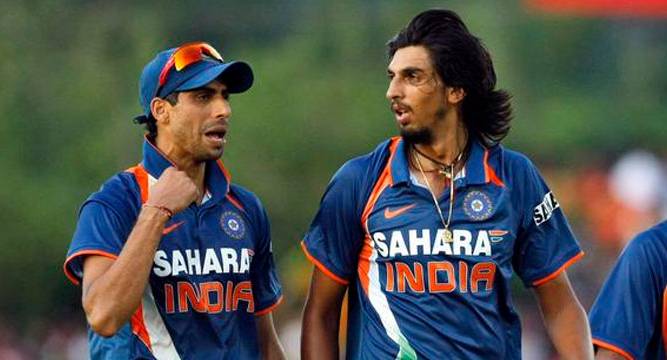 So he is improving. Don't forget, he is only 27 and has already played 62 Tests because he started at 18." He also said that what will happen if Ishant is dropped from the team? Nothing will change and BCCI ensures that a bowler should be given time to settle down. A fast bowler will atleast take two series to show his consistency. Nehra said he would always give Makhaya Ntini as example for the young bowlers.
"Ntini was never the greatest of talents but hard work and fitness helped him reach to 390 Test wickets in 101 Tests. It's not true that a 130 kmph bowler is inferior to a 140 kmph bowler or otherway round. Choice of bowlers is dependent on pitch conditions, weather and a host of other things. If 140 kmph would have been everything, Umesh or Varun would not have ever been criticised." said Nehra.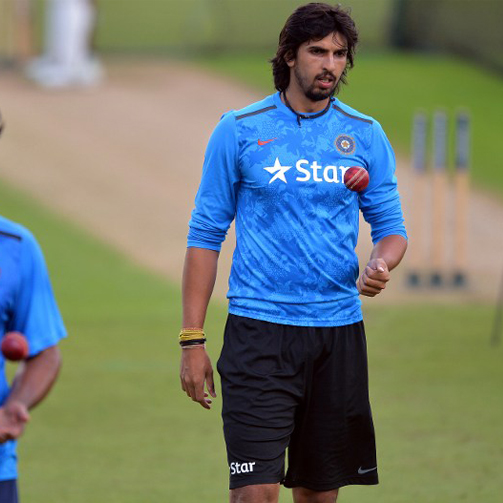 Talking about the bonding between bowlers with his Captain, he praised how Dhoni assembled his resources. "Mahi had an exact idea about the limitations of his bowlers. He exactly knew what a particular guy is capable of and that's what made him a good captain. Dhoni would let the bowler do his bit and if it did not work, he would just tell you that lets try this. Chennai Super Kings is a nice bunch of boys that I played with. Wish I can again play with such a bunch," concluded Nehra.