Dhoni Told Me To Stuff Cotton In My Ears: KL Rahul Reveals In An Interview
India opening batsman and Hubli Tigers skipper KL Rahul, who missed his team's first 2 games of Karnataka Premier League (KPL) 2015, is unlikely to take part in the rest of the tournament as he is recovering from a quadriceps strain. In an interview he spoke exclusively to cricbuzz about his life outside cricket, his favourite movie and the sledging incident involving Brad Haddin among others.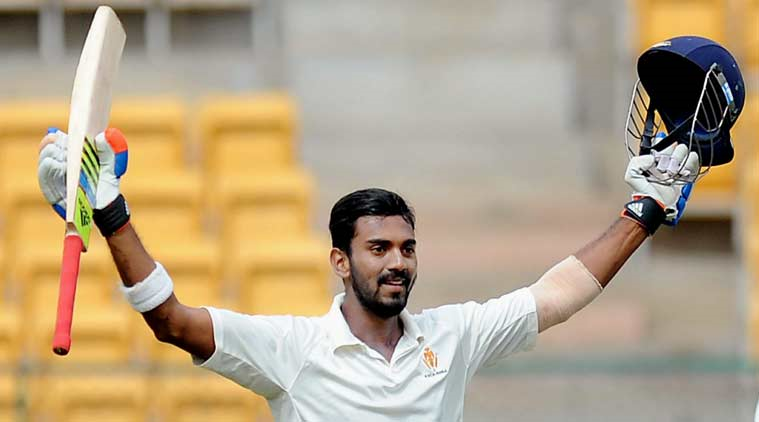 KL Rahul outside cricket
Off the field, I don't think about cricket or sport much. I'm looking to enjoy my life. I have always felt like there is life after the game. And I don't want to be 45 years old and regret that 'I didn't do this or I didn't do that.' I'm an adventurist, I like to go out. I am disciplined when I have games, but if I don't have a game or during an off season, I go out with friends, go to different places, travelling, do something fun. I have always been sporty. I always loved doing something sporty. Play different games, enjoy my time with my friends. I play lot of football, I play tennis, any game that is not cricket when I'm in the off season.
If you had to choose one cricketer to bat for your life, who would that be and why?
At this point, I think it would be AB de Villiers. For me, he is the most complete cricketer, most complete batsman. Whatever the team wants him to do, we've seen him doing everything. If you want a 10-ball fifty, he'll go and get you a 10-ball fifty; if you want him to play one whole day and save you a Test match, he will do that. He'll keep wickets, he'll field in slips, he'll do everything the team wants. I'm a great admirer of AB de Villiers.
He has been an inspiration to me. I was lucky enough to play a year alongside him. We all know that he is a wonderful cricketer. He is also a wonderful human being. He was always there to help us youngsters. He knew that we had skill but we were little nervous when we went out there. He sensed that and so he would come up to us and spend time with us off the field. Give us a few pointers. Not just me, Karun [Nair], Mayank [Agarwal], and all of us (benefited) when we were in the team (with AB de Villiers). We admire him for that.
If a movie were to be made of you, who will you prefer to play your role and why?
The movie called Goal – Living the dream, I want something like that (if a movie were to be made of me). Ranbir Kapoor would probably play the role. And I would also say Christian Bale, I love Christian Bale. Batman is my favourite movie.
Which cricket game would you have loved to be part of and why?
India-Sri Lanka World Cup final. A World Cup final is an ultimate dream and we won it. To see the emotion on the faces (of the Indian players) like Sachin Tendulkar, Harbhajan Singh, Zaheer Khan, Virender Sehwag – the guys who played for 15-odd years. Too see them tear up after winning, it shows how much a World Cup means and how big it is in a cricket player's career. So, I'd want to be part of that game, I want to win a World Cup for the country.
Your funniest moment on a cricket field or in the dressing room
It was the first day of my Test career. I debuted in MCG and I was fielding that day. It was the 89th over, it was the last over of the day and [Mohammed] Shami was bowling to [Brad] Haddin. He had him in a bit of a problem, hit him on his elbow and chest and he was struggling a little bit. I was at short-leg and I said something to Brad Haddin as he went off. He got offended – he said a few things and I said a few things. On the way back, he said 'be careful, [Mitchell] Johnson might break your head tomorrow. You are still young.' I said something back to him.
In the dressing room, when we were showering, MS [Dhoni] asked me 'KL did you say something to him?' I said 'Yeah. I said something.' Dhoni then replied 'Okay. That's fine. It'll be better if you can plug in some cotton in your ears when you go to bat, because you are going to get a lot.' The way he said it was very funny.
Your thoughts on sledging
Sledging is never funny, especially when it comes from an Aussie.