Former UFC Champion Conor McGregor Arrested In Miami After Allegedly Smashing A Fan's Phone
UFC Star, Conor McGregor has been arrested in Miami and has been charged with strong-armed robbery and misdemeanour criminal mischief after he smashed a fan's phone.
Reports say that the incident happened at the Fontainebleau Miami Beach Hotel while Conor was leaving the hotel.
The police report says that 30-year-old Conor knocked the phone out from the hands of the fan and smashed it, he then picks up the phone and takes it with him.
The police said: "The victim attempted to take a picture of the defendant with his cell phone. The defendant slapped the victim's phone out of his hand, causing it to fall to the floor."
The police added: "The defendant then stomped on the victim's phone several times, damaging it. The defendant then picked up the victim's phone and walked away with it, depriving him of it. The defendant was located and arrested."
The phone that was smashed is currently valued at 1000 USD or 760 Pounds.
In 2018, Conor McGregor was instructed by the court to do a 5-day community service and undergo anger management training after he attacked a bus that was used by a group of rival UFC fighters.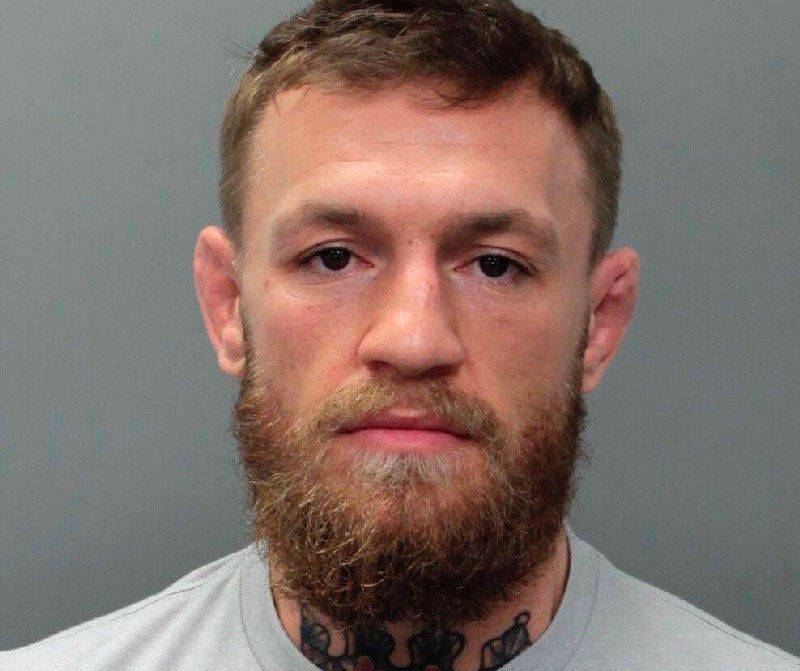 Conor McGregor is a former 2 weight champion in the UFC, he has been training in Florida for a comeback in UFC after he lost to Khabib Nurmagomedov in October last year.
Before facing Khabib, Conor fought against Floyd "Money" Mayweather in a boxing match that has been called to be the most lucrative boxing match for Floyd.
Floyd "Money" Mayweather reportedly earned $100 Million USD from the match, Conor walked out with $30 Million USD.