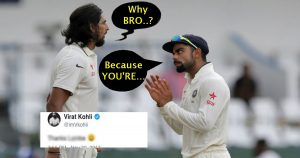 Ishant Sharma Congratulated Virat Kohli For The Rare Record, But Kohli's Reply Won The Internet
There is always this everlasting intriguing for us people to see the personal lives of the players. Especially, the witty conversations which we never can encounter in daily life is simply an interesting subject. On a brief note, it is social media networking handles that all bridging the gap in between celebrities and popular audiences.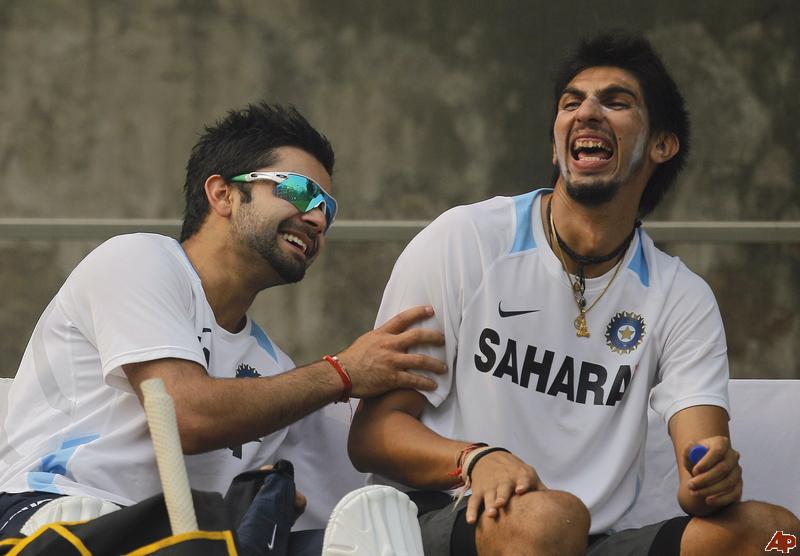 Starting from Virender Sehwag's amusing tweets, there is no limit to the point of humor on social media, the recent tweets from Yuvraj Singh are nothing less in terms of fun. Now for this moment, it is Ishant Sharma's sweet tweet for Virat Kohli and the latter's reply which made it all sensibly funny to the netizens.
Coming to the present moment, it is Indian skipper Virat Kohli who is trending on mainstream media for the cliche style of gaming he earned breaking as many records as possible. Soon after bagging 32 centuries overtaking Ricky Ponting, he is now standing at the second position, first being Sachin Tendulkar. Next, to this, his total centuries count has reached 50 when both tests and ODIs are combined.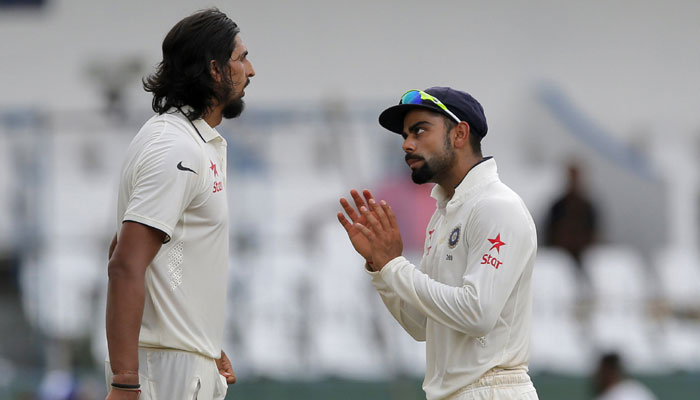 Congratulating Kohli on the same, Ishant has tweeted, "Congrats Cheeku for your incredible achievement of becoming the 8th batsman ever to score 50 or more international centuries & being fastest to score it (348 innings). Great going, Chakde Phatte".

Soon after Ishant congratulated him, Kohli has taken over to his social media handle, thanking Ishant, he wrote, "Thanks, Lambe".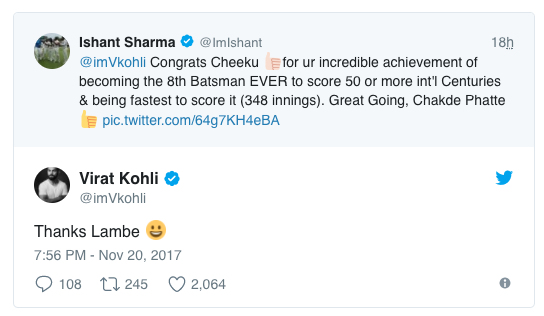 Well, Kohli's reply to Ishant is equally adorable, and it sounds like a BFF thing. Isn't it? Share your opinions in the comments section below.
Related Article: [WATCH VIDEO] Yuvraj Singh Gets Trolled On Twitter For Urging People Not To Fire Crackers This Diwali