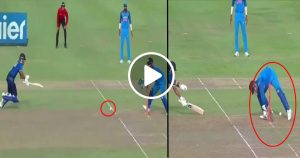 [WATCH] MS Dhoni Commits A Rare Wicket-Keeping Blunder Against Sri Lanka
Considered as one of the greatest ever wicket-keepers, MS Dhoni has produced many stunning acts with the gloves. We all have seen him how fast he is behind the stumps. His name is well marked as an excellence in Wicket keeping is nowhere gone, it has been a long tenure for Maahi being the wicket keeper, with no single flaw, he has been proving himself right from the beginning.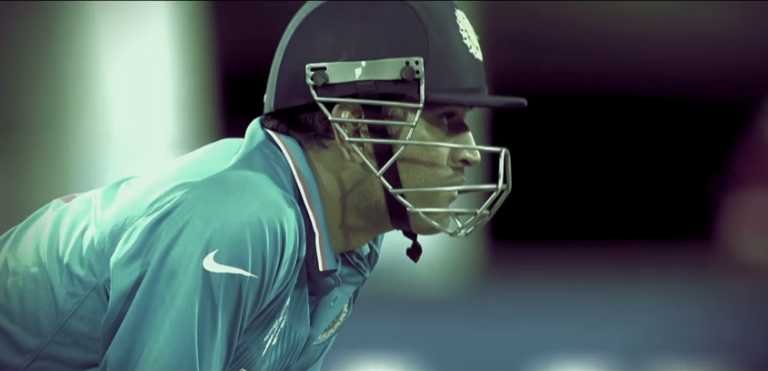 Escaping from MS Dhoni's lightning fast activity behind the stumps is a very rare stuff. It is almost impossible for any batsmen in the world. But during the third ODI against Sri Lanka at Pallekele, the former India captain committed a rare blunder. It was Dinesh Chandimal, who was lucky enough to survive Dhoni running him out. Chandimal might have felt lucky as he got a lifeline by Dhoni.
In the 25th over, bowled by Axar Patel, Dinesh Chandimal flicked the ball towards mid-wicket. KL Rahul was so quick to field the ball and threw towards the striker's end. But Dhoni failed to collect the ball on time which helped Chandimal return to the crease safely. It indeed was a very rare sight.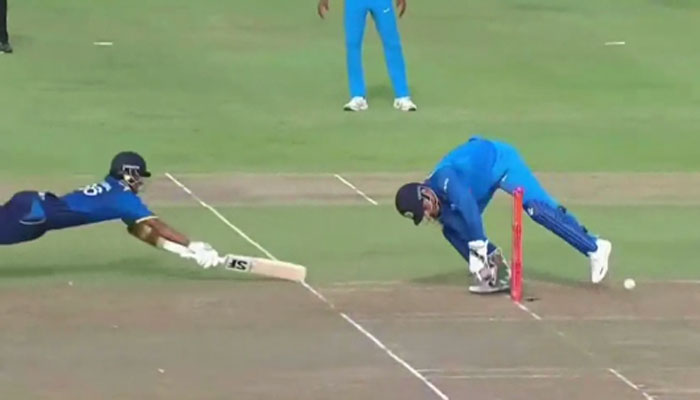 Dhoni almost caught the ball but it slipped from his gloves which made room to Chandimal to get back into the crease in time. It seemed it was one off day for Dhoni, who failed to collect a throw and thus gave Dinesh Chandimal a lifeline.
But in the next over, Hardik Pandya ensured that Chandimal didn't damage Indian team anymore as he sent him back to the dressing room.
Watch The Video Here:
Of late, there have been enough instances to show that the former skipper is simply not delivering to his usual lofty standards – with the same unerring consistency like he used to in the years gone by but amidst all that, the 35-year-old has still more than enough left in the tank to keep up with the physical demands of limited-overs cricket due to his inhuman fitness levels.
Earlier, Sri Lankan captain Chamara Kapugedera won the toss and elected to bat first. But the hosts once again failed to post a respectable total, with Jasprit Bumrah leading India's attack. The 23-year-old took his maiden five-wicket haul in ODIs. India has won the match and this win gave Virat Kohli & Co the five-match series.
Must Watch: MS Dhoni's 99th Stumping In ODIs, Fumbled But Executed Perfectly