Despite AB De Villiers Stole the ODI Series from India, Here are Few Reasons why we Still Love Him
AB De Villiers, the name needs no introduction for the Indian cricket fans. Whenever South Africa comes to India, the Indian fans come out to support of the Proteas too along with Indian team. Indian cricket fans love ABD, Faf du Plessis, Duminy, Steyn and Morkel playing their own way of cricket which entertains all the viewers. ABD's way of playing such wonderful cricket will cheer each and everyone in the stadium.
De Villiers is one of the favorite players for Indian fans in the South African team. De Villiers outstanding batting, diving all over the park and grabbing breath-taking catches will always give a boost to the Indian fans. Sachin Tendulkar is a demigod in India. Cricket fans in India treat little master as the God of Cricket. Even ABD gets the same taste of feeling while he plays in India.
Whenever a sportsperson gives his 100% and is good at his/her sport, no doubt their fans love and cheer for them throughout their life. It doesn't matter the player belongs to home team or the opponent side. There's a reason why AB de Villiers is named as the 360-degree batsman. It is not just because he can hit the ball all around the park, it is because he is adored and given respect by the fans.
Here's why Indian fans always love ABD:
1. AB De Villiers Says I never play for records, I play for my Country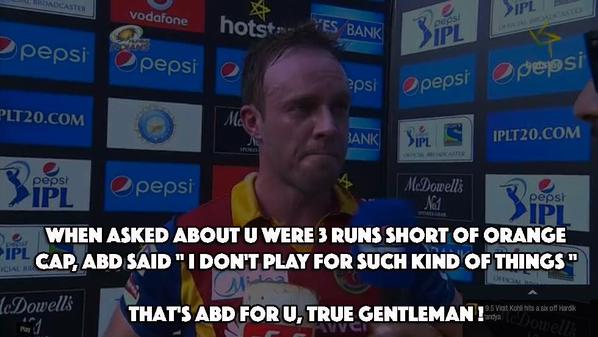 2. AB De Villiers is One of the best batsmen in the World
3. AB De Villiers is known as Junior Jonty Rodes
4. AB De Villiers, One of the best Wicketkeepers in cricket history
5. AB De Villiers rather than a player, he is a best Human being
6. AB De Villiers is one of the Most Talented batsmen in IPL
7. AB De Villiers spending time with his fans in the stadium
8. Wherever you go, AB De Villiers fan network follows
9. Chris Gayle Bows down to ABD's storm innings
10. AB De Villiers scores the fastest ODI century in history
11. AB De Villiers is named as 'Super Man'
12. ABD is not only the best cricketer, All rounder in Football, Hockey, Rugby and Swimming
13. ABD hardly loses his temper on the field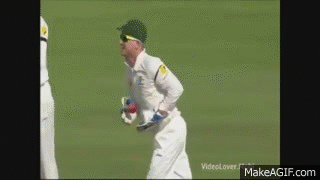 14. ABD will always be in front to cheer the fans
15. Kohli says ABD is always extraordinarily fit sportsman
16. ABD went emotional when South Africa lost Semi Final in 2015 world cup
17. AB De Villiers is People's Champion
18. ABD with ODI cup in Wankhede after series against India
The main reason for this love and affection on the overseas players is IPL. This tournament has brought all the players together and get to know more about the 'super-human' ABD. His extraordinary abilities with the bat and stunning fielding efforts made Indian fans love him.