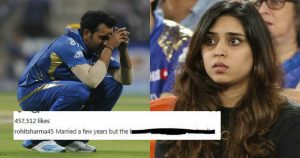 Rohit Sharma Shared A Skeptic Picture Which Left His Wife Rithika Sajdeh Baffled
Rohit Sharma and his wife Rithika Sajdeh are often on news for various reasons. Be it his gestures post the double century or his cues on kissing the mangalsutra after the same, there are a plethora of reasons.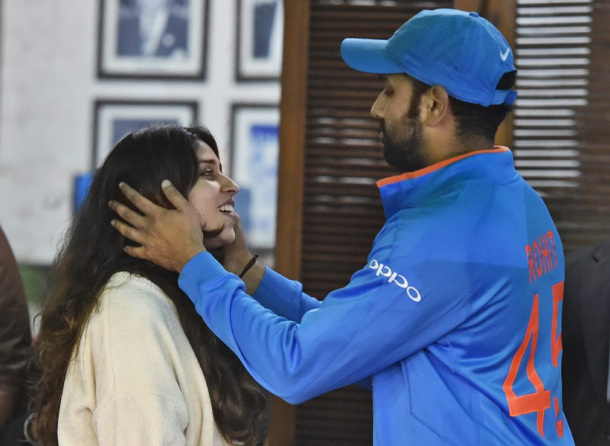 Now Mumbai Indians' captain Rohit Sharma who is also well known for his stormy batting as well as for his behavior. Rohit is such a player who does not miss any chance to have fun outside and inside the field. These days, Rohit Sharma is working hard to get his IPL team Mumbai Indians to play in the playoffs. Meanwhile, he met former Indian cricketer Pragyan Ojha.
Ojha managed to leave his candid impression on the Indian cricket team within the minor time he spent. Back then, Rohit Sharma and Pragyan Ojha have played for the Mumbai Indians and Deccan Chargers franchise in IPL. Leaving, this, they are also very good friends, their social media posts say all that.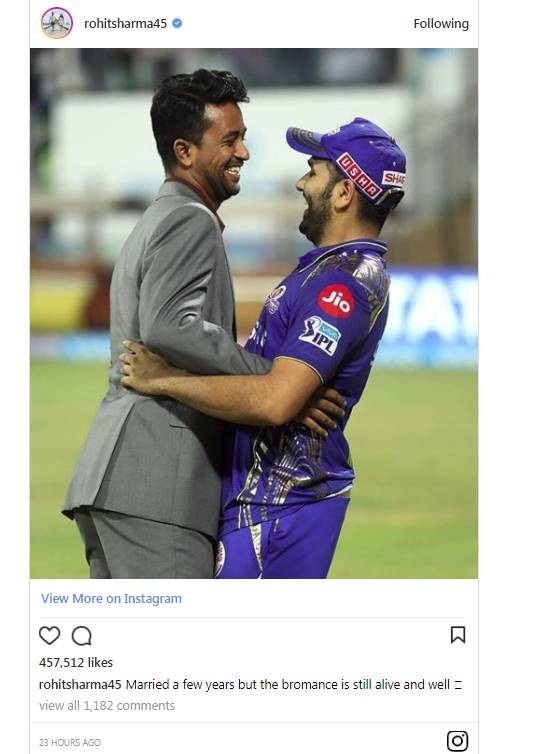 Amid the hurry burry around the IPL, Rohit Sharma finally managed to share a photo of himself and Pragyan Ojha on his Instagram page on Thursday. The photo was well supported by a funny caption from Rohit that can make any wife jealous but in a pure funny and light way.