Scottish Soccer Player Fixes Her Own Dislocated Kneecap And Continues To Play Football
Football players are known to be tough, and a Scottish player is a living example of that, especially after her courageous act was caught on cam.
Jane O'Toole, the captain of St. Mirren, a football team in Scotland, dislocated her kneecap on the pitch, and instead of leaving the field to seek medical attention, like what everyone would do, the team captain did something unbelievable.
The captain of the team hammered her kneecap by herself and went on to play the game she loves.
The entire incident was caught on cam.
According to reports, the injury happened in the 50th minute of the St. Mirren's game against Inverness in the Scottish Cup.
Despite being down 6-0, Jane refused to quit and went on to play for 40 more minutes after she placed her kneecap back into the right place.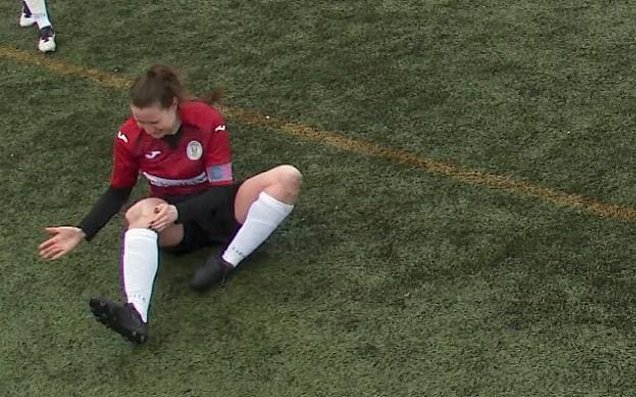 Jane just showed how amazing dedication can be despite the fact that you're losing.
It would have taken a miracle for Jane's team to make a comeback, considering the fact that they were down 6-0 with only 40 minutes left.
The final score of the game was 7-0.
According to reports, Jane is doing fine even after dislocating her kneecap during the match against Inverness in the Scottish Cup.
Jane, you have the heart of a champion. It's a no brainer why you're the captain of your team.