Cricketer Suresh Raina Turns Bollywood Singer For 'Meeruthiya Gangsters'
Away from international cricket, Indian batsman Suresh Raina recorded his first solo song in Mumbai for upcoming Bollywood movie 'Meeruthiya Gangsters'. The song 'Tu Mili Sab Mila' was released on Monday in Mumbai and the cricketer said he enjoyed the experience of singing the romantic song. This is for the first time in the history that any cricketer has lent his voice for a Bollywood movie. His wife Priyanka Chaudhary was also present in the studio while the recording took place.
Suresh Raina sings 'Tu Mili, Sab Mila' for Meeruthiya Gangsters:
"Cricket will always remain my passion and while playing, music has always given me company in between. While listening to music, singing became a hobby and I have been interested in doing something in singing when I am free," Suresh Raina said.
"My spouse Priyanka is from Meerut and the producer of this movie Shoeb Ahmed is a family friend of mine, a few days back he discussed his upcoming movie Meeruthiya Gangsters and insisted that I sing a song for it," he added.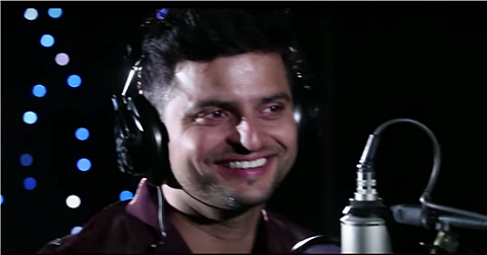 "Priyanka further convinced me to utilize this opportunity for trying my hand in singing. On Sunday, we recorded this melodious track and I really enjoyed it. I hope listeners and fans will appreciate my effort as they have all this while supported me whenever I am playing the game for my country," he added.
Raina Records his first song in front of his  wife Priyanka:
Directed by Zeishan Quadri Meeruthiya Gangsters is set to be released along with Kangana Ranaut-Imran Khan's upcoming movie 'Katti Batti' on September 18.