Tamim Iqbal Reveals The Reason Behind Bangladesh Players' Anger
There were a few heated arguments in the match between Bangladesh and Sri Lanka which turned into an ugly war when Bangladesh skipper Shakib Al Hasan called off his players back to the pavilion when the umpire did not give no-ball bowled by Sri Lanka.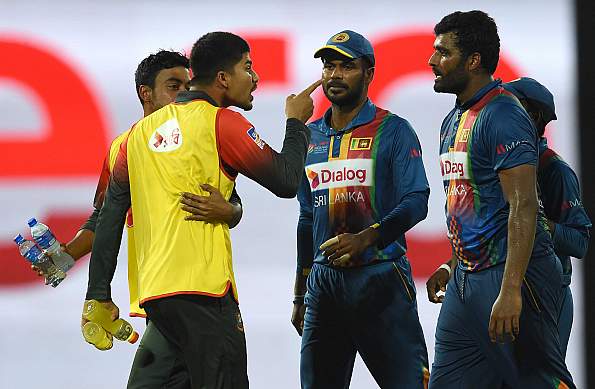 The Bangladesh captain got furious and called the batsman back and match stopped for a while. Although the match resumed after some time, a reserved player from Bangladesh tried to mess with Sri Lanka captain Thisara Perea in the drinks break and heated up the situation again. When the match was over after a thrilling final over, Bangladesh players were seen doing snake dance, their way of celebrating a victory and teasing the Sri Lankan Team.
This did not stop here. As the match was over and players from both the sides were returning to the pavilion, Sri Lanka captain was trigged with anger when Bangladesh player tried to mock him, but rest of the players from both the sides stopped them from taking the fight further.
Former captain of Bangladesh Tamim Iqbal revealed the reason for the fight between both the teams in a post-match press conference. Tamil said that a match between them and Pakistan as the reason for the spicing moments between them. Tamim said that it all started when the leg umpire declared a no-ball that triggered the entire team.
Having said that, Tamim further added regarding the incident that Sri Lankan team is their friends who they love to play cricket against. He also admitted that it was the mistake of both the teams who got aggressive but singled out his team for behaving more badly.
The final match between India and Bangladesh was won by India with the six for the last ball of the innings by Dinesh Karthik. He hit the six when 5 runs were needed from the last ball. The match turned towards India's side in the last three overs after Dinesh Karthik entered into the crease.
Read: Shewag's Tweet Is The Real Winner In Yesterday's Match