Tribute To Kumar Sangakkara From Former Teammates, Captains, Coaches, Opposition Players
Kumara Sangakarra, a Sri Lankan batsman had been outstanding throughout his career and made his team win in many situations with his classy performance. Sanga was a great batsman and one of the best wicket keepers in the world. Sanga had created many sensations and created records. He announced that he will retire after the test first test match between India and Sri Lanka to the press.
Thus all the players who had seen him growing and the players who played with him and the spectators shared their views and appreciated Sangakarra for his service in Cricket. Here are the statements that few of the cricket legends had quoted on Sangakarra.
Cricket Legends About Sangakarra: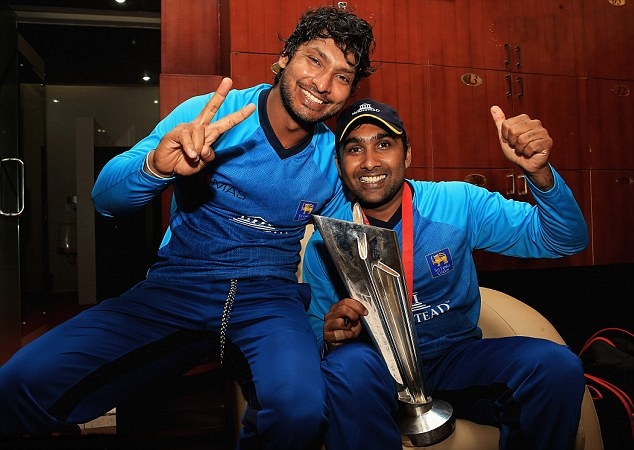 "Let me put it straight. Kumar Sangakkara is the best batsman that Sri Lanka has ever produced. Aravinda de Silva will always be a sentimental favourite for most of the Sri Lankans including me, but numbers alone make Kumar a phenomenal achiever. More than 60 international centuries he scored. Look at those staggering numbers. In any international sport, there are only a few who attained greatness in every aspect, whether for your performance on the field or your conduct off it. Kumar was one such player," said Former team-mate, business partner and friend Mahela Jayawardene.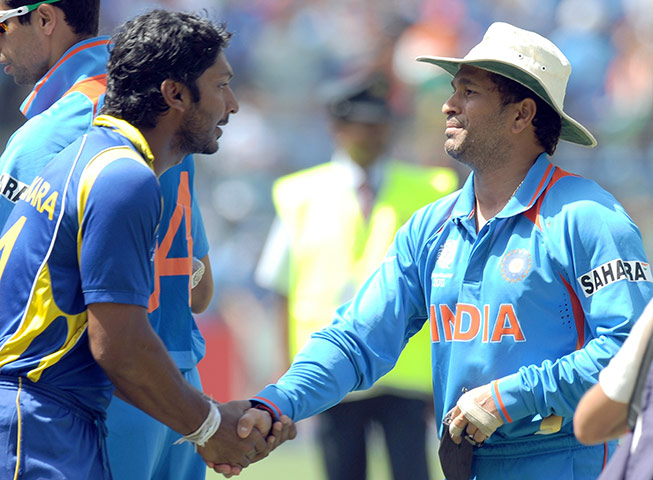 "He had his own style of batting. Left-handers are generally good to watch, and so was he. Of course, as an opposition player, I naturally didn't enjoy watching him bat when he got going. He has been a role model for not just the Sri Lankans, but for cricketers across the world. I thought him to be a dangerous batsman because he had a special ability. Even though he looked uncomfortable in the middle, he had this knack for scoring runs," said Cricket Legend Sachin Tendulkar.
"Kumar has been a phenomenal player for Sri Lanka and had won a lot of matches for the country. It's sad that he's retiring but this day comes in every player's life. I think he chose the right time. To me, the 230 in the final of the Asian Test Championship in Lahore was his best innings," said Former team-mate Muttiah Muralitharan.
"If I had to pick a batsman in world cricket to bat for my life I would pick Kumar every single time," stated 
Former Sri Lanka coach Paul Farbrace.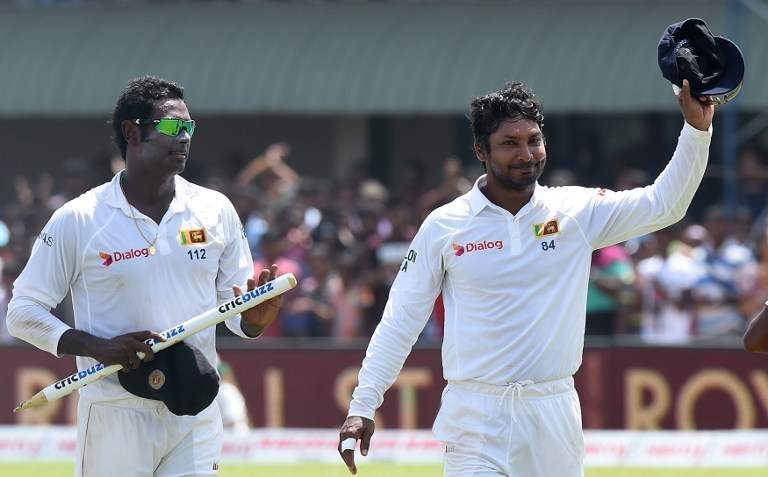 "He has been the backbone of Sri Lanka cricket, along with Mahela for so many years and I've been truly proud to play with him and to share a dressing room," said Sri Lanka captain Angelo Mathews.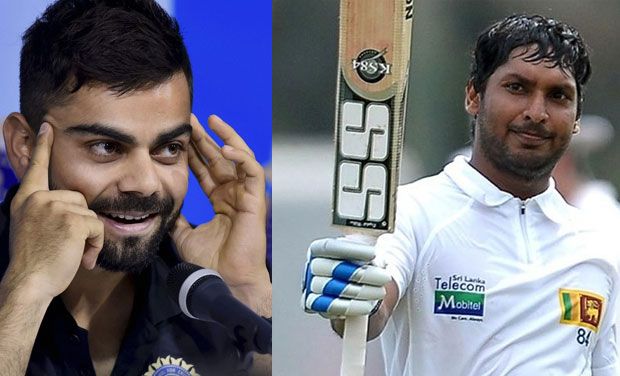 "I know for a fact that a lot of left-handers really look up to him, his technique and the way he's scored runs all around the world. His numbers speak for themselves. He's a wonderful human being as well. I've had quite a few chats with him. He's such a lovely person. I'm actually glad he's playing his last few Tests against us because it's a special occasion for us to be part of. He's such a legend of the game. As a young side it'll be an honour for us to give him that respect," said India Test captain Virat Kohli.
"I saw him from his first game. I was commentating on that game when he played and he is still around. He broke into being one of the top two or three players and he never got out of that. There might have been a one year or a six-month period where his form might have dipped. But otherwise, for sheer consistency, he is unmatched.  He has got runs world over and scored double hundreds like it is a pastime. He is equal with Sir Donald Bradman. I don't think both Sanga and Mahela have got the accolades they should have got," said India team director Ravi Shastri.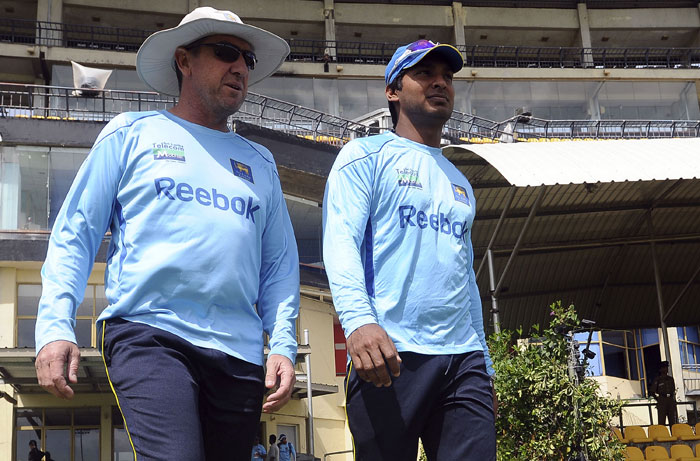 "It was a pleasure to be involved with him for the four years I was in Sri Lanka. He is a lovely guy. To be able to call him a friend, to be able to stay in contact, is a huge pleasure. He is one of the best players to have played this game. It was a buzz for me to be in the same dressing room with a player that great," said Former Sri Lanka coach Trevor Bayliss.
"He ranks among the best that anyone has produced. He was a phenomenal ambassador as well, and that's special about Kumar. There are lots of people who do wonders on the field but they don't do the same off the field. He's done both. He got a double hundred against Waqar Younis in 2003 in Lahore, when Waqar was bowling at his best. That stands out, but there are many more great innings," said SLC interim committee chairman and ex-cricketer Sidath Wettimuny.
"I admire Kumar Sangakkara, both the batsman and the man. That speech that he made at Lord's for the Cowdrey Lecture, it was not only a very intelligent speech, but a very brave one. It didn't surprise me because that's the way he's played his cricket and he is a deep thinker on the game and he's a man that I'd love to see involved in the game because cricket brains like his are much needed. As a batsman he was a terrific player. I loved watching him bat, I loved the way he played the horizontal bat shots and loved the way he played spinners. I hope that's not the finish of his contributions to the game of cricket," said Former Australia captain and current commentator Ian Chappell.
These are the statements and views shared by the cricket legends and cricketing personalities. However Sri Lanka had gave their teammate very good send off by winning the first test against India and led the series with 1-0.