Virender Sehwag Trolls Himself On Twitter By Remembering A Forgettable Feat
Virender Sehwag, the former Team India's batsman never fails to entertain his fans on the social media platform just as he did during his days as a cricketer. From giving us a dose of laughter to taking a stand on a political issue, Virender Sehwag has done it all. Another thing that Sehwag does religiously is wishing celebrities on their birthdays in his own humorous style.
The destructive batsman and the current wittiest person on Twitter are once again in the news and this time, it is not because he trolled someone or made fun of anyone. Sehwag has his own way of celebrating landmarks and significant days.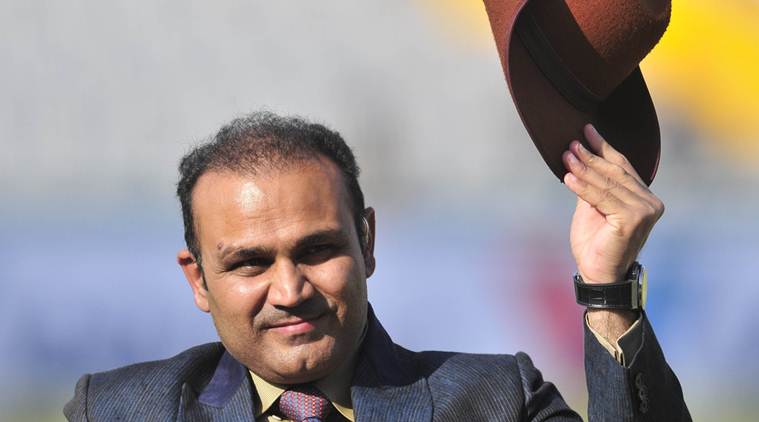 Sehwag, being one of the greatest entertainers both on and off the field, Virender Sehwag, perhaps got jaded of trolling others on Twitter and therefore trolled himself instead. Virender Sehwag can be quite a character on Twitter. The former Indian opener took to the social media site to troll himself on Saturday.
Sehwag took us back six years ago during India's forgetful tour of England. He got a first-ball duck twice in the third Test match of the four-match series between India and England. India was high on the 2011 World Cup success which they won in the same year at home. But the England tour gave them a rude shock as they were passed 4-0 by the hosts.
India boasted one of the greatest batting line-ups at that point of time, featuring the likes of Sehwag himself, followed by Rahul Dravid, Sachin Tendulkar, VVS Laxman and Gautam Gambhir. The heavyweight line up had no answer to the seam and swing of James Anderson and Stuart Broad.
The throwback post from Sehwag carried a picture of him taking the long walk back to pavilion and the Englishmen celebrating his wicket. Sehwag tweet read, "#OnThisDay 6 years ago, I honored Aryabhatta unwillingly by scoring a king pair in Birmingham. Full on Kachha Limbu waali feeling :)"
The only man who had a memorable series in England was none other than the Wall of Indian cricket, Rahul Dravid. He scored centuries in Oval Test, Trent Bridge Test, and Lord's Test and was the lone man standing against the bowling line up of England.
What followed was another humiliating tour where India went down by the same margin in a four-match series in Australia.
Must Read: MS Dhoni Gives A Kickass Reply To Mahela Jayawardene's Tweet On His Speed
#OnThisDay 6 years ago, I honoured Aryabhatta unwillingly by scoring a king pair in Birmingham. Full on
Kachha Limbu waali feeling 🙂 pic.twitter.com/HEPrhv1vhE

— Virender Sehwag (@virendersehwag) August 12, 2017