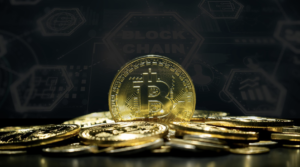 Android Games to Play and Earn Bitcoin Payments
Playing Bitcoin games is an incredible way to have and make money. Find out the various android games you can play to earn Bitcoin. 
Bitcoin has been a great inspiration to mobile developers, with several games created around it. But, that is not all; Bitcoin has also proven an efficient payment option for gamers and service providers. Several gaming companies now allow gamers to play and buy games online in Bitcoin. Consequently, they also give players the option of receiving their rewards in Bitcoin.
Thanks to technological advancements, people can now participate in several android games and earn Bitcoin. Here's a list of the top android games for Bitcoin enthusiasts.
CryptoPop
CryptoPop is a popular android-based crypto game that looks almost similar to candy crush. It has various symbols for popular cryptocurrencies such as Bitcoin, Monero, and Ethereum. Virtual balloons cover those symbols, and players must combine them to earn points to create digital coins. The game currently supports Pop-coin and Ethereum but, it pays players in multiple cryptocurrencies, including Bitcoin, Bitcoin Cash, Litecoins, and IDEX.
Farmers World
Farmers World is another play2earn android game that you can also play to earn Bitcoin. As the name suggests, the game involves virtual farming, using various tools, landscapes, and resources to grow and harvest crops. Players can also earn rewards by competing to harvest ahead of others. The game is built on the WAX blockchain and has attracted many players recently. However, you must acquire a specific NFT to participate in the game.
CropBytes
CropBytes is also a popular android-game, with a global following. Like crypto trading mobile apps such as https://bitql.cloud/, CropBytes has an in-built digital wallet to facilitate prompt and seamless transactions. The simulation game allows participants to assume different roles. For instance, you could become a farmer, trader, or investor. It also allows you to mine and trade crypto in open markets. Thus, assuming multiple roles could enable you to earn higher returns. The crypto assets' values vary based on the market conditions in the game. The CropBytes developers have said they will soon upgrade the game to a 3D version, offering more fulfilling gaming experiences.
Reward Hunters
Reward Hunters is one of the new play2earn game releases on Android and iOS platforms. It features a battle royale mode, medieval settings, multiple avatars, and an open world. Games can participate in 1v1 battles or join teams of eight players to compete for the rewards. The last gamer standing in the eight-person match usually wins. The game's providers are also planning to introduce betting and weekly competitions to increase the potential rewards and improve the gaming experience. However, players must acquire RHT tokens to play Reward Hunters.
Binemon
Binemon is a Pokémon-inspired crypto game compatible with all android devices. It combines collectibles, adventure, gacha, and RPG elements into one universe. Thus, players can build independent armies of pets to battle in PvE or PvP environments. The game supports three native currencies that players can earn based on individual performance.
OX Universe
OX Universe simulates the real space gaming experience on an android device. The game mainly entails building a spacecraft and traveling to space to explore alien worlds and extract resources. Players must purchase or unlock different parts on the platform to build a spaceship. Besides, participants can also discover new planets to acquire the needed parts and resources. However, the difficulty levels increase as the game advances. Players must deposit some money before playing. Nevertheless, you can still exchange the payments into Bitcoin.
The above crypto-inspired android games are fun and also provide incredible money-making opportunities. Unlike other gaming apps, they are easier to use and compatible with multiple android devices.