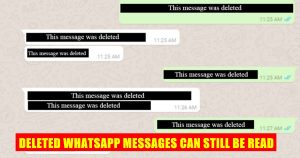 "Deleted WhatsApp Messages" Can Still Be Read, Here's How It Works
Facebook-owned messaging platform WhatsApp has recently rolled out the most sought-after feature "Delete for Everyone." After a very long wait, WhatsApp's recall message feature aka Delete for Everyone is finally here. As the name suggests, the feature allows users to revoke their messages in case they sent those to a wrong person or a group.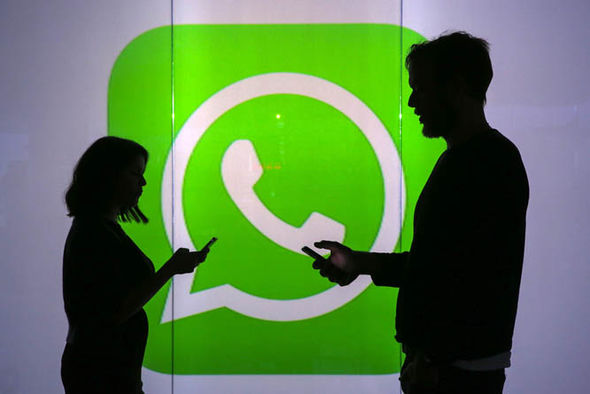 In order for messages to be successfully deleted for everyone, both the users must be using the latest version of WhatsApp for Android, iPhone or Windows Phone. It lets users delete or recall sent messages within seven minutes of sending them.
Messages you successfully delete for everyone will be replaced with "This message was deleted" in your recipients' chats. Similarly, if you see "This message was deleted" in a chat, it means that the sender deleted their message for everyone. Another interesting fact about the feature is that multiple messages can be revoked at once.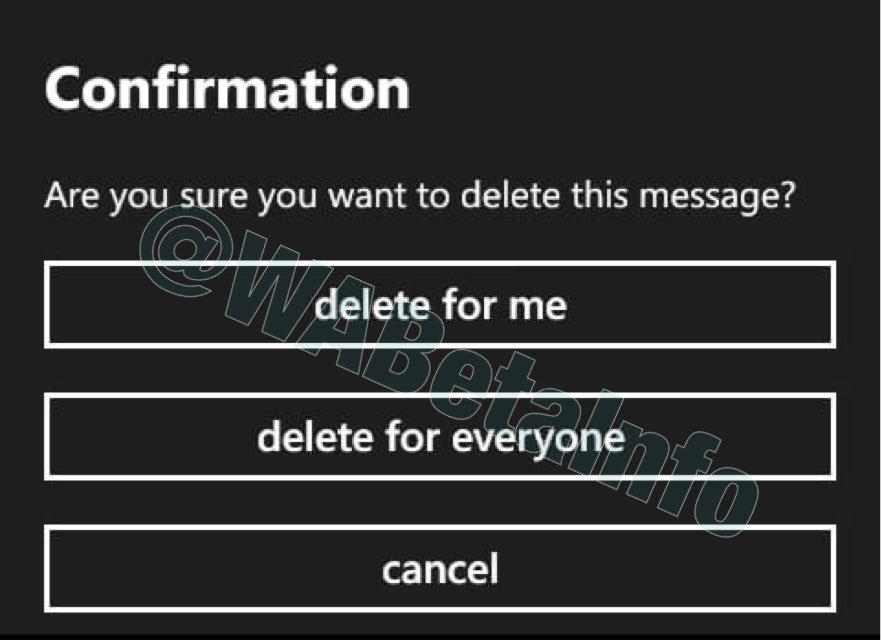 But, WhatsApp's deleted messages can still be read. Yes, you read it right. There is a way to read the messages even after the sender deleted them. A Spanish Android blog Android Jefe has discovered a way around this feature, and claims that deleted messages on the device can still be accessed by the recipient.
You can view a deleted message without rooting the device, or tamper with the app.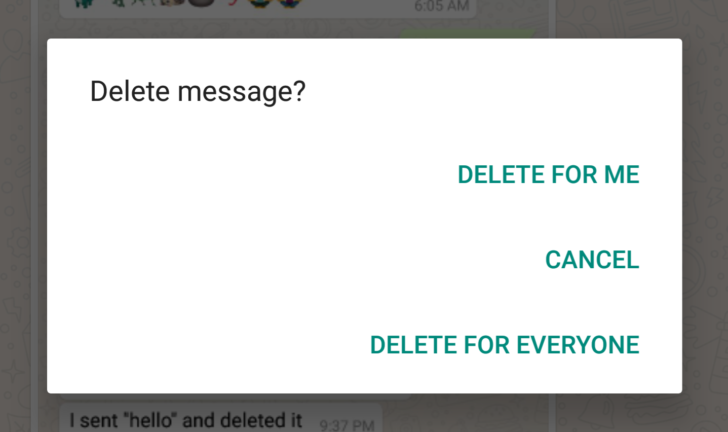 When WhatsApp launched this feature, it was reported that a user could recall or delete a message within 7 minutes of the message being sent. However, this Spanish team found the limit can be easily surpassed. Now, this can be scary for some curious minds who want to know what exactly was the message which was deleted.
How To Read Deleted Whatsapp Messages:

According to the report, users running Android 7.0 Nougat or higher version can simply download a third-party app called 'Notification History' to read deleted messages. It is important to note that it only works for deleted text messages, and not photos, videos or any other media.
After downloading the Notification History app from Google Play Store, users should be able to see the message that has been deleted in the Android Notification log. "What we found is that the messages are stored in the notification register of the Android system. So, it's just a matter of entering that record to see the messages that the other person deleted. The Notification History application is a shortcut to that record," the blog post reads.
When you receive a message on WhatsApp, the Notification History app will show you a log of all the notification, along with the message. Interestingly, this app does not show a preview but the entire message. So there's no scope for missing out on the details. If you tap on the log, you will be able to see the message.
It is easier for the people who use third-party launchers like Nova Launcher. Here, there is no need to download a third-party app to access deleted messages. Just long press the home screen, and tapping on Widgets > Activities > Settings > Notification log. From here you can access the system's notification log.
For people running the stock version of stock Android, a Settings widget will give them access to notification log.

Limitations:
Apart from the fact that only text message can be viewed, the blog post clarifies that just the first 100 characters of the message will be visible to users.
Only messages for which a user has received notification can be seen.
Further, the messages are apparently stored for a few hours on the device and are deleted if users restart their device.
This doesn't look like it works for devices running Android versions older than Android 7.0 Nougat.
So if you believed that text message that you recalled after accidentally sending it to the recipient can't be viewed, then think again. However, you're safe if you accidentally sent a photo or video to someone you shouldn't have, and deleted it afterward.
Also Read: WhatsApp Is All Set To Roll Out New Feature 'Group Voice/Video Calls' In Its Latest Update