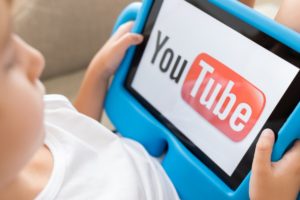 Google And YouTube To Pay $170 Million Fine Over Privacy Protections
Google and YouTube are set to pay $170 Million USD to settle claims that say they illegally tracking minors of videos targeted towards children so they could show them targeted ads.
Letitia James, the Attorney General of New York, and the Federal Trade Commission announced the news on September 4, 2019.
AG James said that the 2 companies illegally monitored young children to "keep the advertising dollars rolling in."
Google and YouTube were both accused of violating the COPPA (Children's Online Privacy Protection Act) which stops websites to collect user data from children that are under 13-years-old.
Ney York City will receive $34 Million USD and the rest will be received by the FTC>
Authorities said this is the largest COPPA settlement in history.
In a statement that was released by AG James, it stated, "These companies put children at risk and abused their power, which is why we are imposing major reforms to their practices and making them pay one of the largest settlements for a privacy matter in U.S. history."
Also Read: Over 419 Million Facebook Users' Phone Numbers Exposed Online
In addition to the fine that was imposed, Google and YouTube are going to stop collecting user data from children.
Also, YouTube is now going to notify users that children-geared content is subject to COPPA and require them to mark videos as child-centric.
YouTube said that they are currently making a number of changes to protect the privacy of the children who are surfing the net.
The company said," "Starting in about four months, we will treat data from anyone watching children's content on YouTube as coming from a child, regardless of the age of the user. This means that we will limit data collection and use on videos made for kids only to what is needed to support the operation of the service."