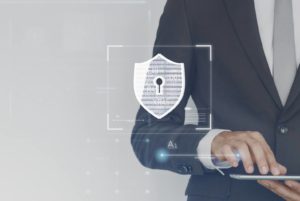 Learn About CompTIA Security+ Certification And Its Benefits
CompTIA security+ is a valuable vendor-neutral security certificate provided by the Computing Technology Industry Association (CompTIA). Obtaining this certificate authenticates the skills that are required for an entry-level occupation in IT security. Security+ is an in-demand and one of the most popular security certifications that many IT professionals are adding up to their skills stack. By earning this certificate, you are attaining a cybersecurity skill that expands your job opportunity or may even potentially increase the chance of a salary hike. Read ahead to gain an understanding of this entry-level certification and how it can give your career an upgrade.
What is included in the exams?
If you are wondering how hard is security+, here are some of the major practical security domains it covers. Being prepared for all the main domains can help you in excelling in the exams. The format includes a sequence of multiple choice questions, performance-based activities, and drag and drop items. The computer-based exam lasts about 90 minutes and usually is offered in a selection mode and simulation item. And the paper-based exam is about 2 hours and consists of multiple-choice questions. The exam is administered by Person Vue, which you can take worldwide at any Pearson Vue test center.
Cybersecurity threats, IoT threats, vulnerabilities, risk management, and attacks. – Which also covers a great deal about malware, application security exploitations, and social engineering attacks.
Architect and Design – The basic and crucial concepts of the security architect and design of CompTIA certifications. Security concepts involve enterprise environment, virtualization, cloud computing, and secure application developments.
Implementation- This domain includes topics like ID and access management, basics of cryptography concepts, and Public key infrastructure.
Operation and incident response – Your ability to perform an incident response procedure will be assessed. Your skills in examining organizational security and how you respond to various cyber-related threats will also be evaluated. And test your knowledge of the key aspects of digital forensics.
Governance risk and compliance- Implementation of proper controls, comprehension of major risk and compliance, and assessing the risks and threats to controlling your company's exposure. That includes HIPAA, SOC, GDPR,NIST, FISMA, CCPA, and PCI-DSS.
How hard is security+?
Even if this is an entry-level security certification, it may not be an easy test if you have not made yourself familiar with the points mentioned above. The key is to assess yourself and take the most challenging domain. Mastering it and taking multiple security+ practice exams can increase your chance of passing the exams effortlessly. There are also certified study materials from the official site that you can get to prepare yourself for the exam. Once you have taken the training and are familiar with the domains, take time out and practice single domain subjects, and assess yourself if you are able to complete the practice test within 2 hours.
Selecting your training program
If you are planning to get your CompTIA Security+ Certification, you should carefully select your training program. Before you enroll in a training course, make sure you are picking the right training course for you. Also, before signing up for a course, make sure to check the reviews and the reputation of your training providers. Most security+ training providers also have practice tests that you can take to train yourself.
Can a beginner learn CompTIA Security?
The short answer is, yes, you can. If you are new to cybersecurity with no prior exposure to cybersecurity, you can still embark on the journey of the cybersecurity world. CompTIA Security+ is one of the first cybersecurity an IT professional earns. It also proves that a certificate establishes the knowledge needed for any cybersecurity role, which could land you an intermediate-level cyber security job. Attempt a CompTIA security+ practice test to assess your existing knowledge.
Why should I go for CompTIA Security+?
CompTIA security+ not only proves a valuable certificate but also serves as an assurance of a job and a salary hike. An average salary earned by a CompTIA Security holder is around 55,000$ to 148,000$. And a survey has it that top recruiters and hiring managers say that certificates like these are one of the primary skills they look for when hiring a suitable candidate.
Do I have to renew my CompTIA Security+?
Yes, CompTIA security+ is renewed every 3 years. You can re-accredit the certificate by continuing education courses. If you are already employed, renewing shouldn't be difficult as you are already exposed to the CompTIA security.
Conclusion
In short, we think the CompTIA security+ certification can be a great addition to your resume and improve your chances of getting employed. In addition, if you are already employed, the certificate can open up more opportunities within your company.